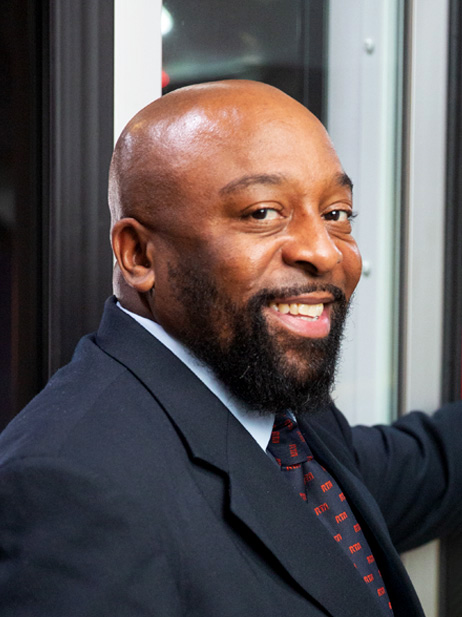 let's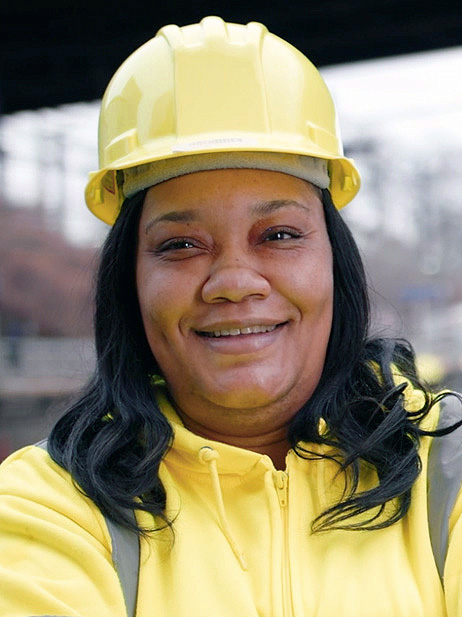 go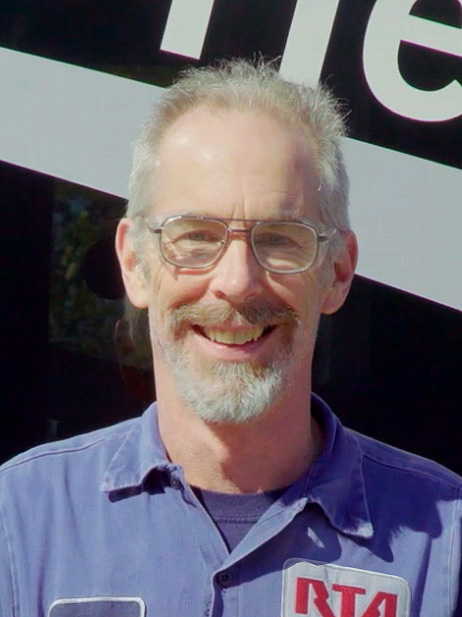 together.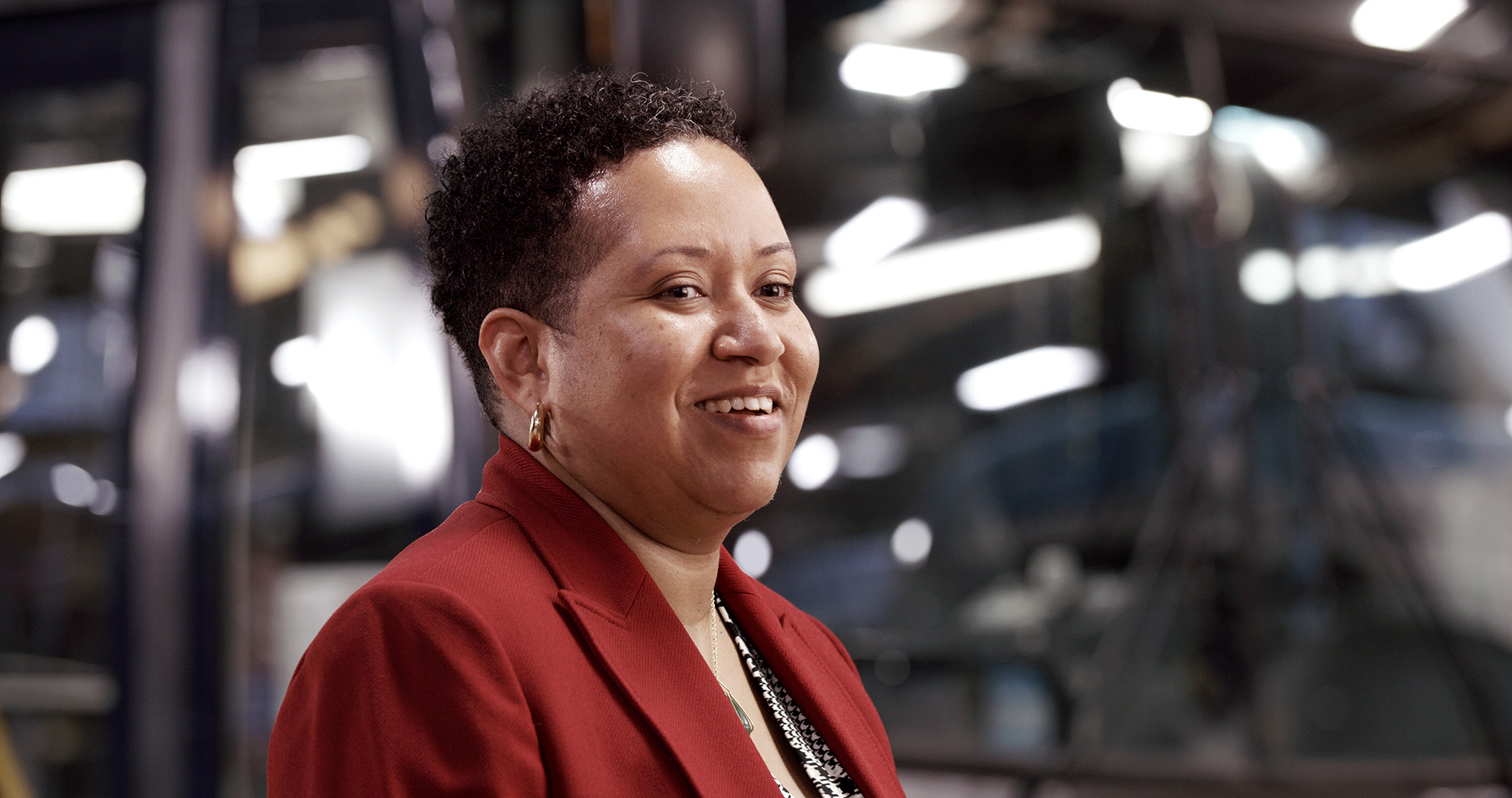 Come along
for the ride.
Let's connect our
community.
"At GCRTA, we're always moving forward. Fueled by our newly refined Mission and Vision, we're teaming up with our community partners to support Greater Cleveland—one stop at a time."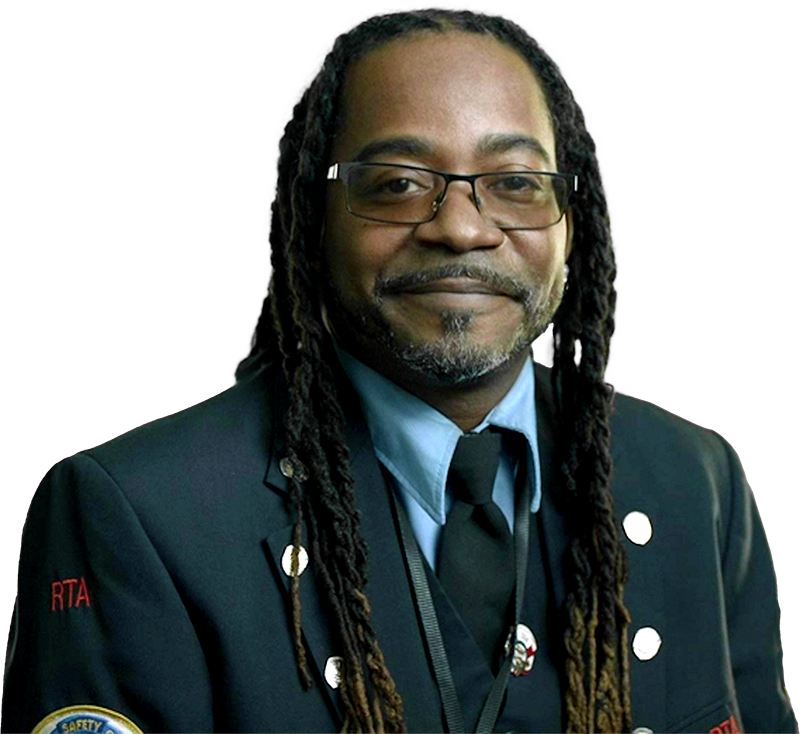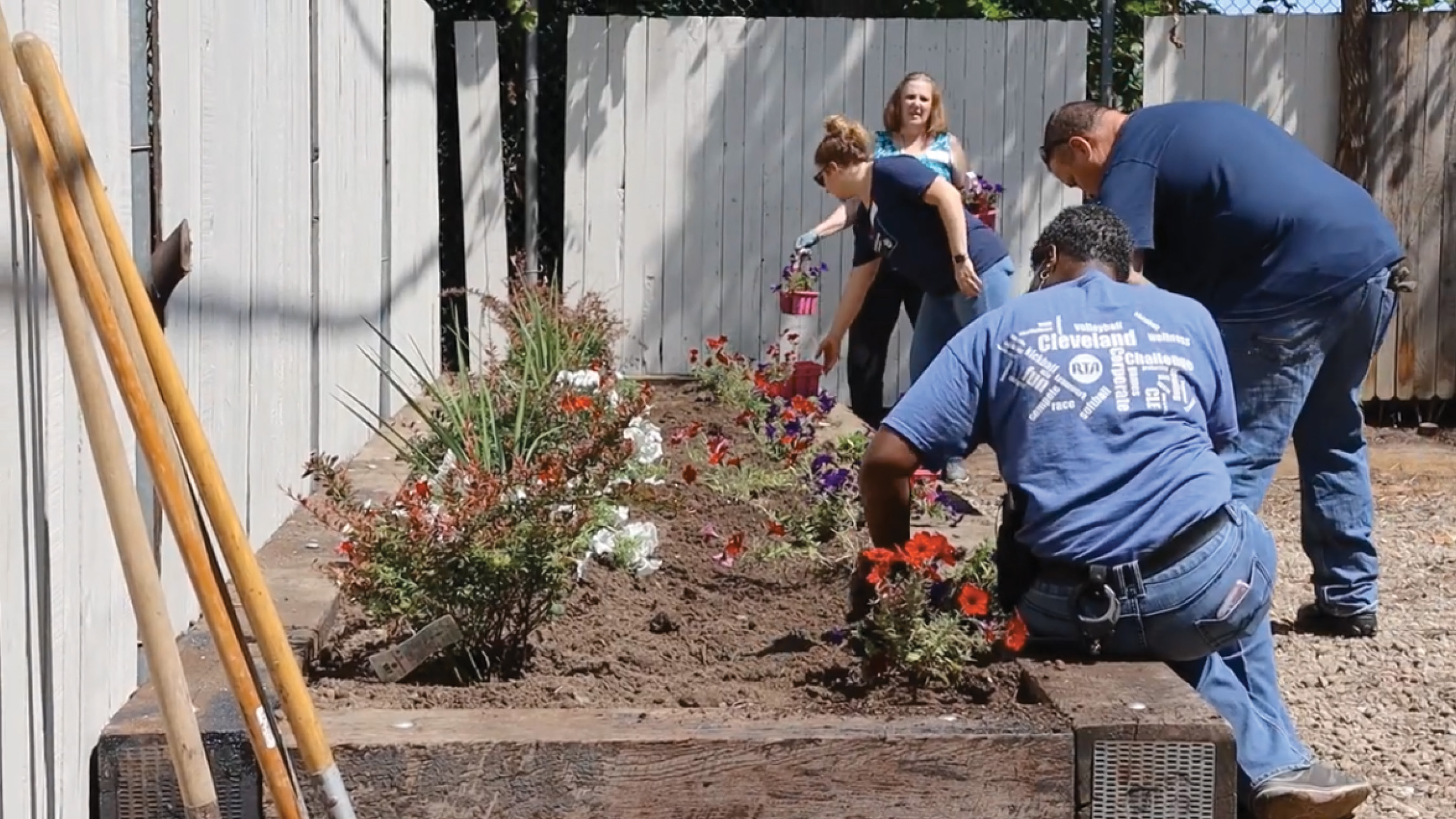 Our Mission:

Connecting the community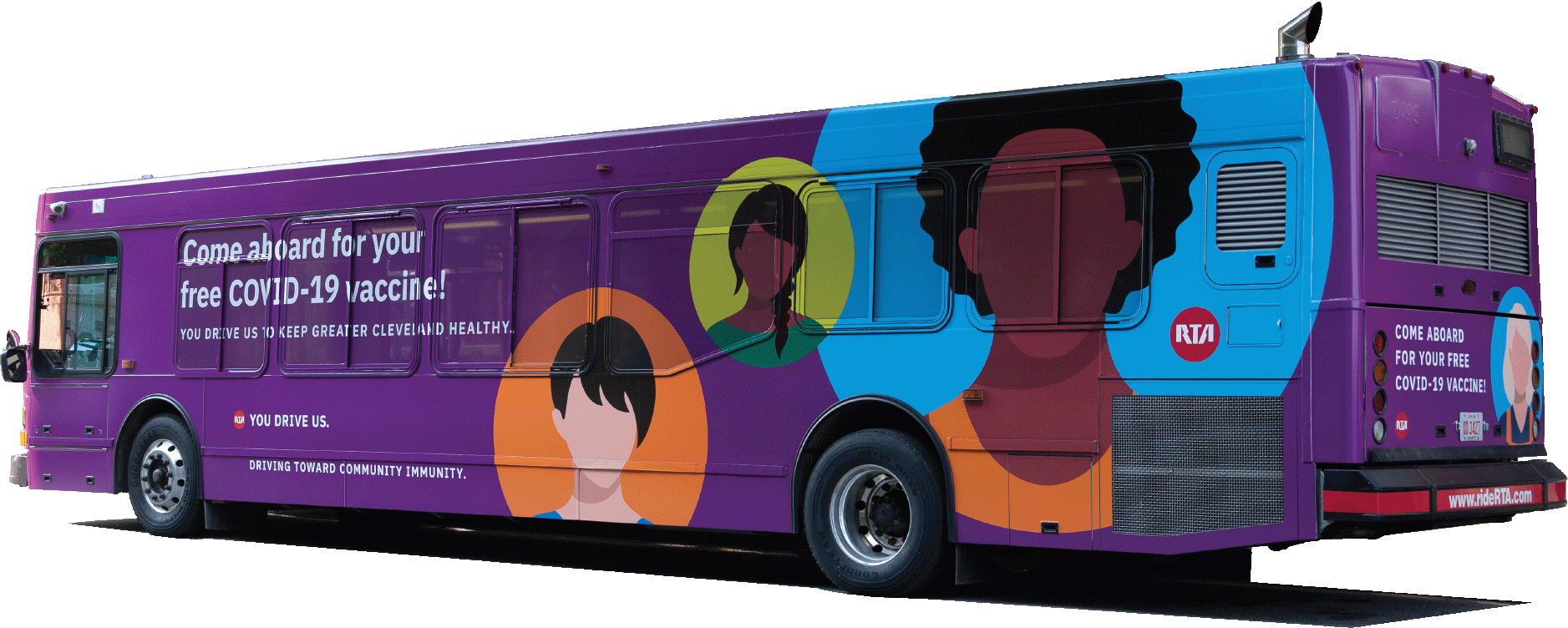 We're staying healthy.
We partnered with Cuyahoga County Health Department and the Care Alliance Health Centers of Ohio to help stop the spread of COVID-19 through our Community Immunity effort. By transforming the Community Bus into a mobile vaccination clinic, we removed barriers to immunization—bridging the equity gap with innovative, accessible healthcare. This initiative was made possible with funding from ODOT.
Program Sponsor:
Program Partners:
We're building police partnerships.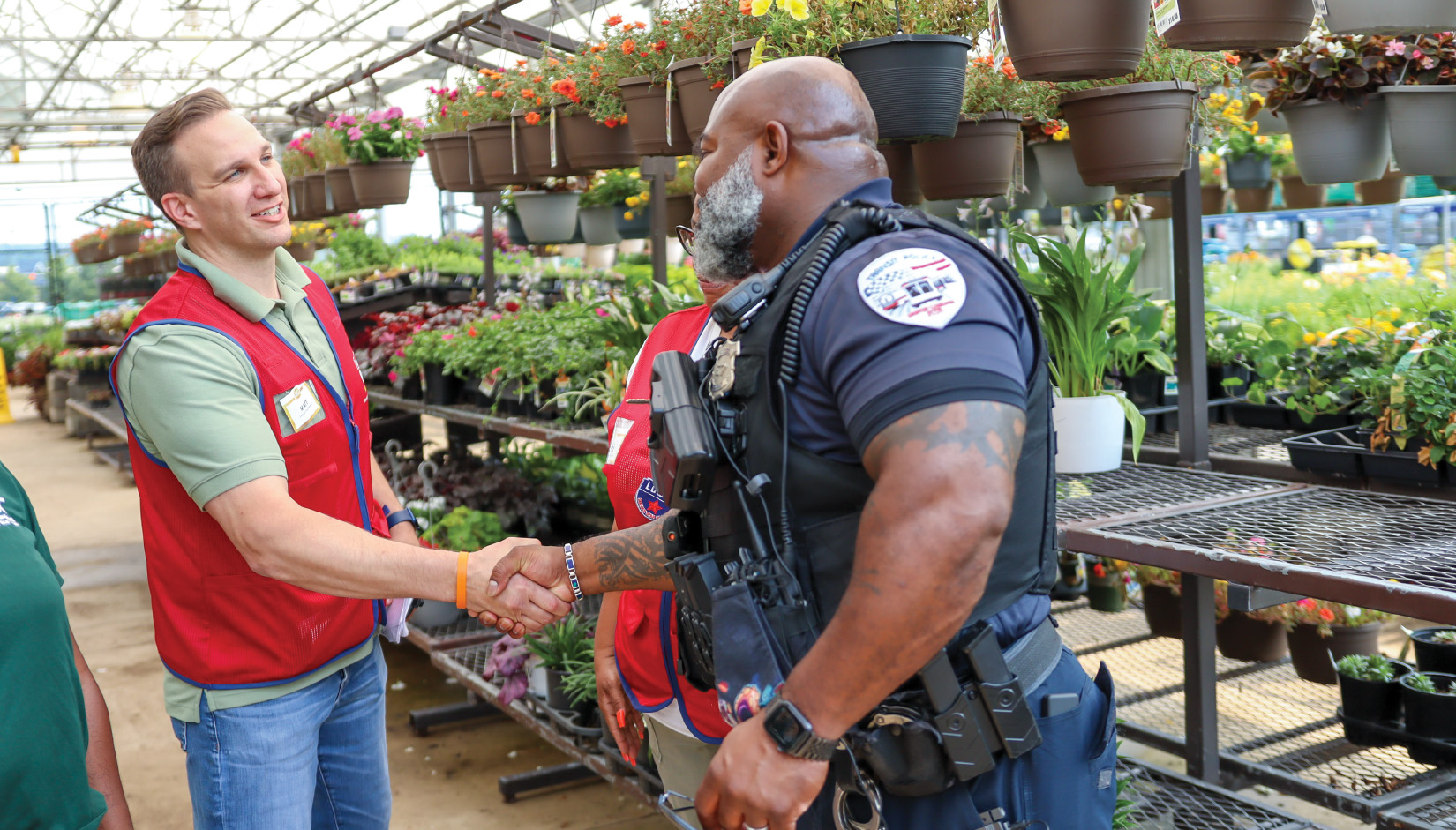 Our Transit Police Department paired with local and national organizations to support and elevate the Greater Cleveland community.
Joined with the Main Office and Central Rail personnel to restore the Cuyahoga County Diversion Center Women's space with new landscaping donated by Lowe's Home Improvement. Next, we'll join the Woodmere Village Police Department to renovate the Church of the Master in South Euclid.
Teamed up with the National Guard to assist the Greater Cleveland Food Bank with Muni Lot Food Distribution.
Created the CL3 Alliance with three major Cleveland sports teams to host monthly events that spark Conversations 4 Change between law enforcement and local youth.
Collaborated with the Benjamin Rose Institute on Aging to offer monthly senior meal deliveries. We'll continue this effort and start donation drives to benefit BRIA.
Paired with clergy members to develop a crisis support network for officers with the Transit Police Chaplain Program.
Partnered with Central Rail personnel to raise over $1,500 for the B. Riley House.
Received Awareness Training to develop our relationship with the LGBTQ community. And we're currently creating space for an LGBTQ Liaison position within the department.
Honored newly promoted and exemplary Officers with award ceremonies in our Main Office.
Will team with Moore Counseling Center to design an Officer Wellness Program.
Will seek out additional opportunities to fuel the community that drives us.
We're fueling the economy.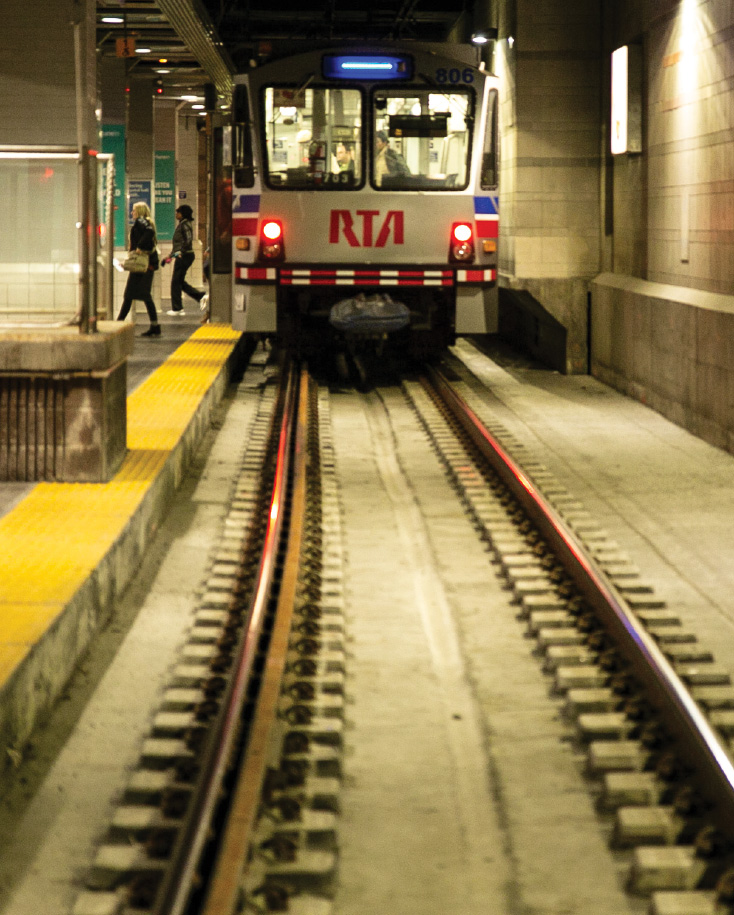 We're proud to have generated about $140M in impact from our E. 79th Street Reconstruction, Light Rail "trunk line," and Tower City Track Projects, which included the new Police Station and the Refrigeration Project.
We're funding fare equity.
In collaboration with The Centers, we implemented the Career Navigation Project to provide 100 job trainees with $100,000 in free transportation to and from work. This project was made possible by the Fund for Our Economic Future's Paradox Prize.
Today Show host Al Roker and local news anchor Leon Bibb joined us aboard the rail line for a trip down memory lane. It even aired on television!
We're putting
family first.
We're working with the Cuyahoga Board of Health to implement the Baby on Board Program, which offers free bus fare and makes transit waiting stations more comfortable for new and expectant mothers. This program was funded by ODOT's Ohio Transit Partnership Program in collaboration with the Cuyahoga Board of Health.
We're celebrating
diversity.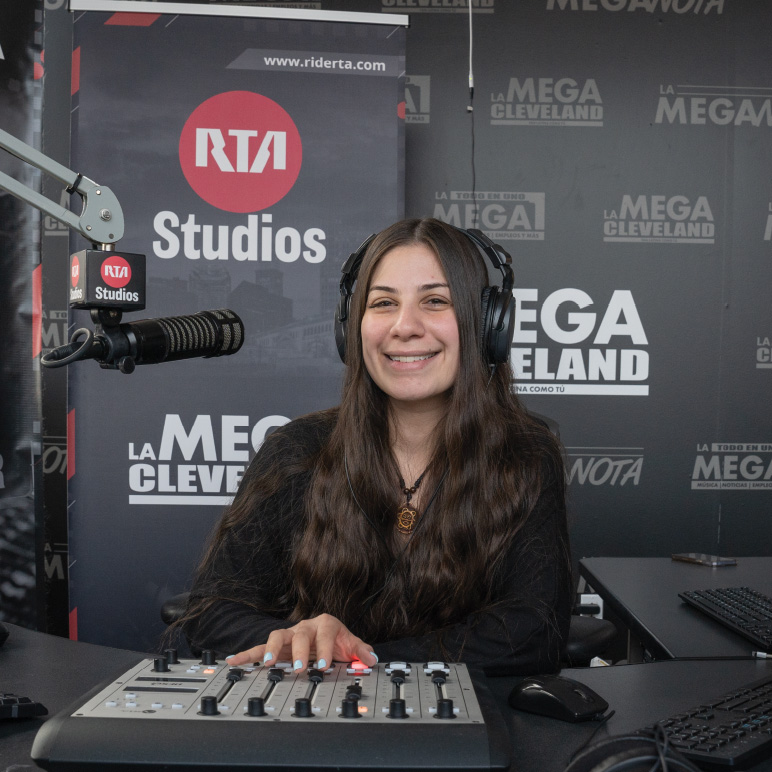 In October, we became the official sponsors of La Mega Studios—Cleveland's only all-Spanish radio station.
We're supporting
sustainability.
Last year, we reduced Type I and II emissions by 1.3% per passenger mile. Moving forward, we'll submit a Climate Action Plan to FTA that outlines our strategy for significantly reducing our carbon footprint by the year 2050.
We're spreading holiday cheer.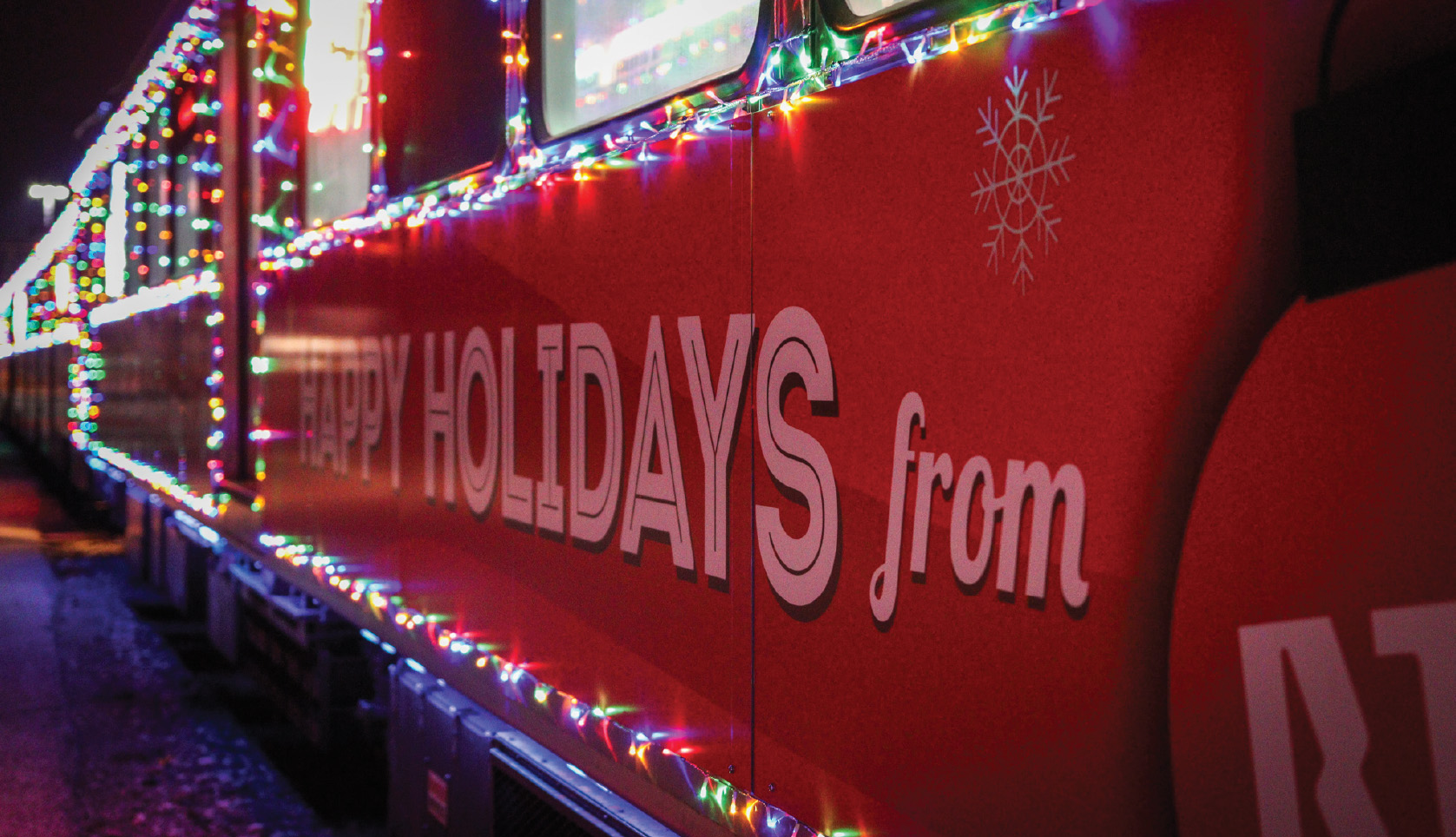 Our Marketing team earned the 2021 APTA Adwheel Award for Best Marketing and Communications in support of the 2020 Holiday Trains. This year, we double-decked-out, featuring 8,100 feet of lights, 500 feet of banners and decals, four hand-painted windows, and specialty car cards designed in partnership with the Cleveland Institute of Art. To really get into the holiday spirit, we also created the first-ever Holiday Trolley, which made appearances at eight local events including Winterfest, CircleFest, and Wonderland Trunk Express.
Our Mission and Vision keep us moving forward. And with the support of our community partners, we're confident that an even more connected Greater Cleveland is straight ahead.
"By applying sweeping improvements to our entire system, we're taking riders farther, faster—with safety and sustainability leading the way."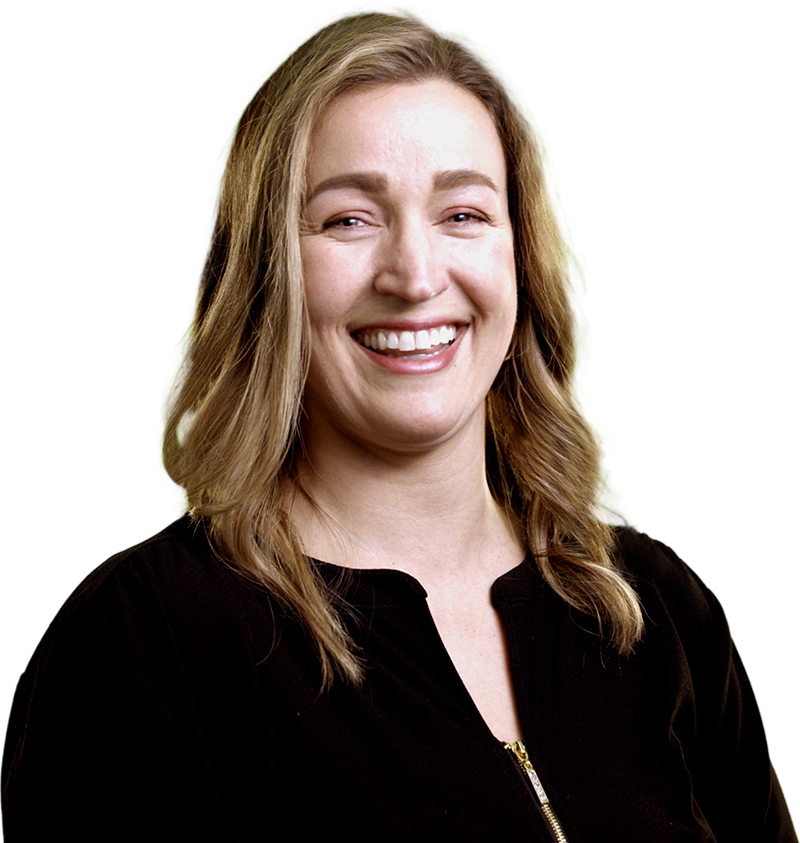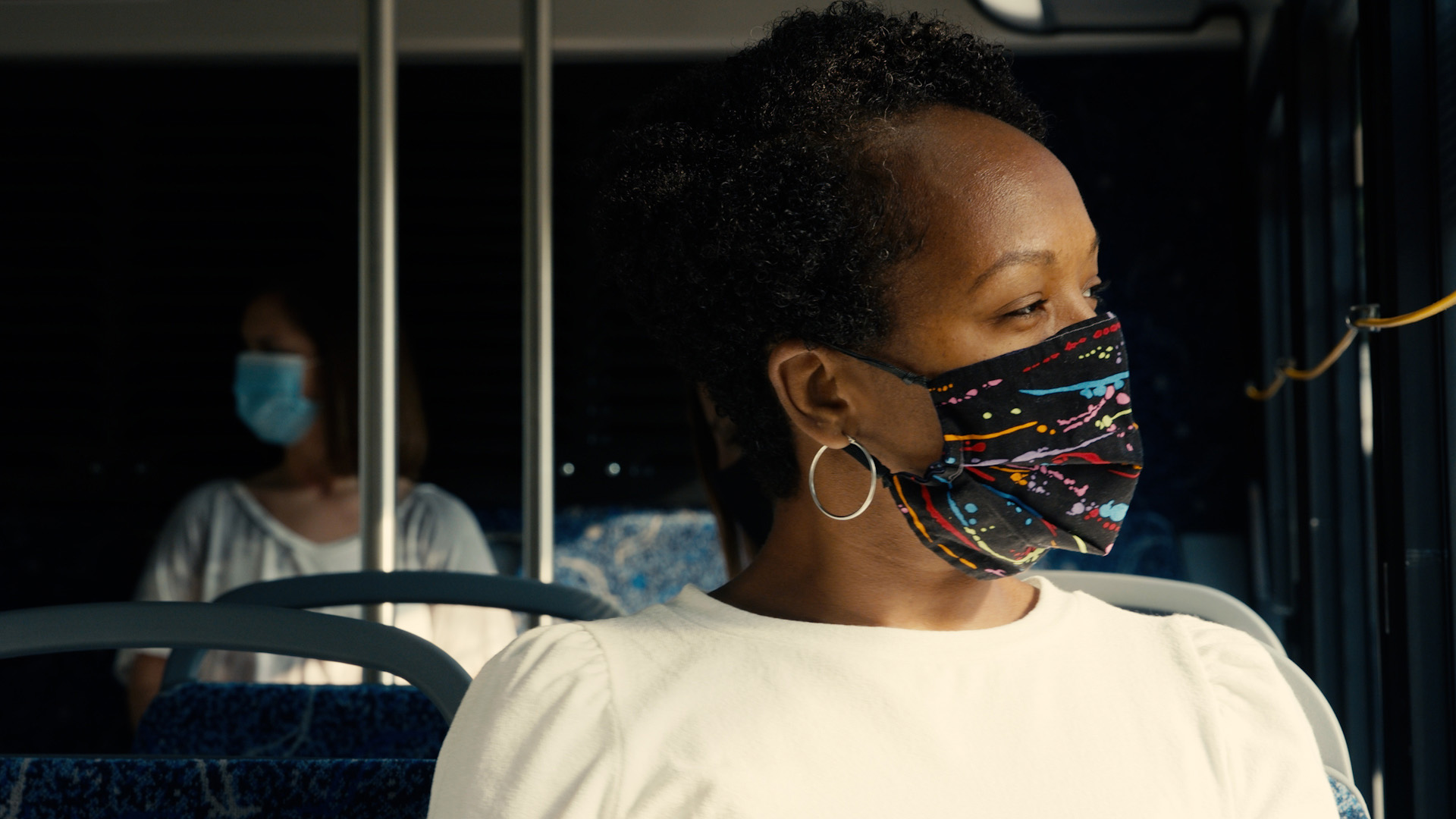 We're building
the Next Generation.
Our job: getting you to yours. That's why we launched NEXT GEN, a rider feedback-based redesign aimed at adding more routes and more frequent service to connect even more of Greater Cleveland. Since June of 2021:
167k more people are within a ½ mile walk of frequent service
8.4k more people are within a ½ mile walk of any transit service
11% more jobs are accessible within 60 minutes
We've had an increase in ridership due to system enhancements
We've offered more transfer-free rides:
Between low- and moderate-income neighborhoods and entry-level jobs
To and from Downtown
To and from University Circle jobs
We're continuing to adjust to rider needs with new routes and route expansions to expand Cleveland connectivity.
To connect Cleveland neighborhoods with more opportunities, we unveiled The Red Line Greenway. Running two miles alongside the Red Line, it links the Cuyahoga River, historic West Side Market, and countless community spaces. This was born out of a collaboration with the Cleveland Metroparks and community stakeholders, and was made possible with funding from USDOT.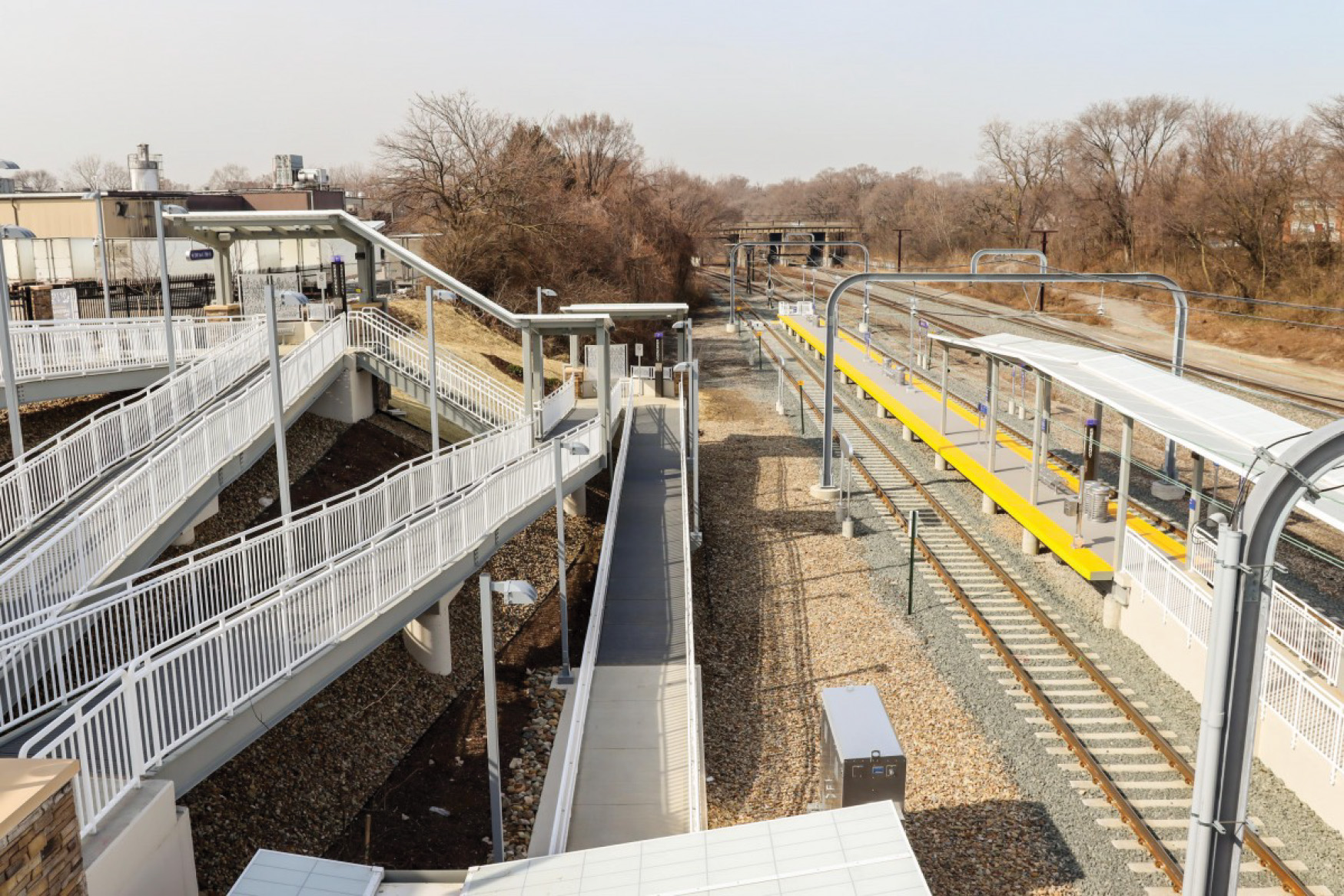 We reconstructed and reopened the E. 79th Street Station, which received SITES Certification for the new design's sustainable details. We developed a plan for environmentally conscious maintenance practices to ensure long-term positive impact. Over 60% of materials used for the redesign were locally sourced. The station now features:
Fiberglass-reinforced walkway to offer ADA accessibility
Additional entrance to a major area employer for transit-oriented development
Safety cameras and emergency call boxes for added security
Upgraded LED lighting and signage to reduce annual energy consumption by 30%
Shade trees to reduce urban heat island effects
New bike racks
Recycling receptacles
We're starting phase one.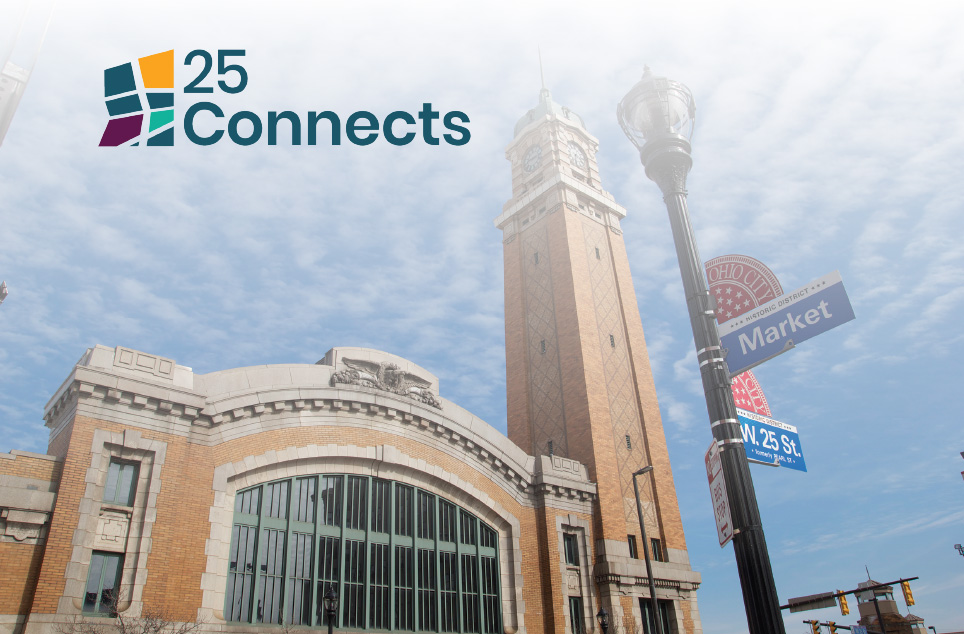 We kicked off our MetroHealth Line Bus Rapid Transit (BRT) project with 25Connects/25Conecta, a community engagement process to develop a foundation for BRT. Together, we conducted in-depth research, identifying the ideal system upgrades for more impactful service. Approved by our Board in October, we're anticipating design and engineering beginning in 2022, with construction in 2025. This project was made possible with support from our collaborators:
City of Cleveland Planning Commission
MetroHealth Hospital
Clark-Metro Development Corporation
Corridor neighborhoods
Major stakeholders
FTA TOD Pilot Planning Funds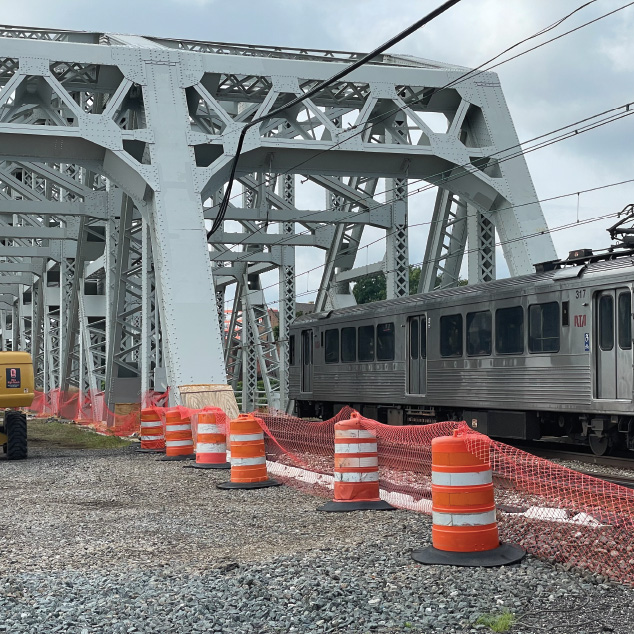 To improve accessibility to The Flats, we're helping to rehabilitate the Viaduct Bridge. So far, we've completed spans 1 through 5 with future enhancements just up ahead. We're also supporting the Waterfront Line Bridge rehabilitation effort.
We're going the
extra mile.
To help simplify commutes, we're developing RTA ConnectWorkS. When riders reach their last GCRTA stop, a member of a privately-operated team will take them the final stretch at the start and end of their shift. Our goal is to introduce this pilot service in the summer of 2022, aiming for full incorporation down the line. We're supporting this program with a 50% cost match thanks to funding from ODOT OTP2 and the Greater Cleveland Partnership.
We're putting
plans into action.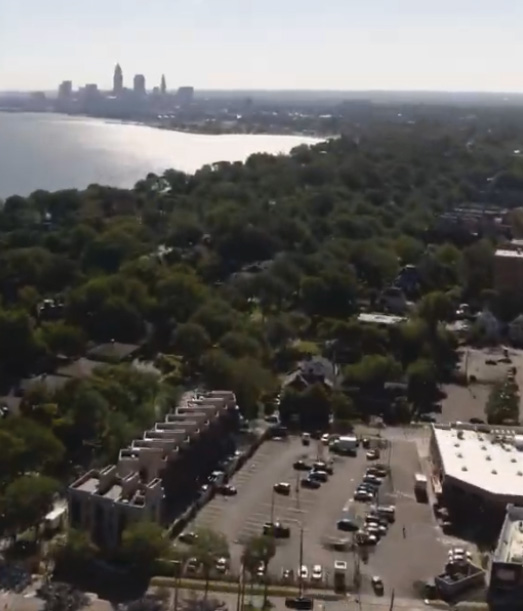 Our 2021 Public Transportation Agency Safety Plan (PTASP) is now fully implemented after its annual board review.
Providing a better ride starts with an optimized transit system. With redesigned routes, expanded infrastructure, and updated amenities, we're ensuring trips are safe and smooth, every stop of the way.
Let's enhance the experience.
"We wouldn't be GCRTA without our riders. So we're making each transit experience smoother, simpler, and safer to better support those who keep us going."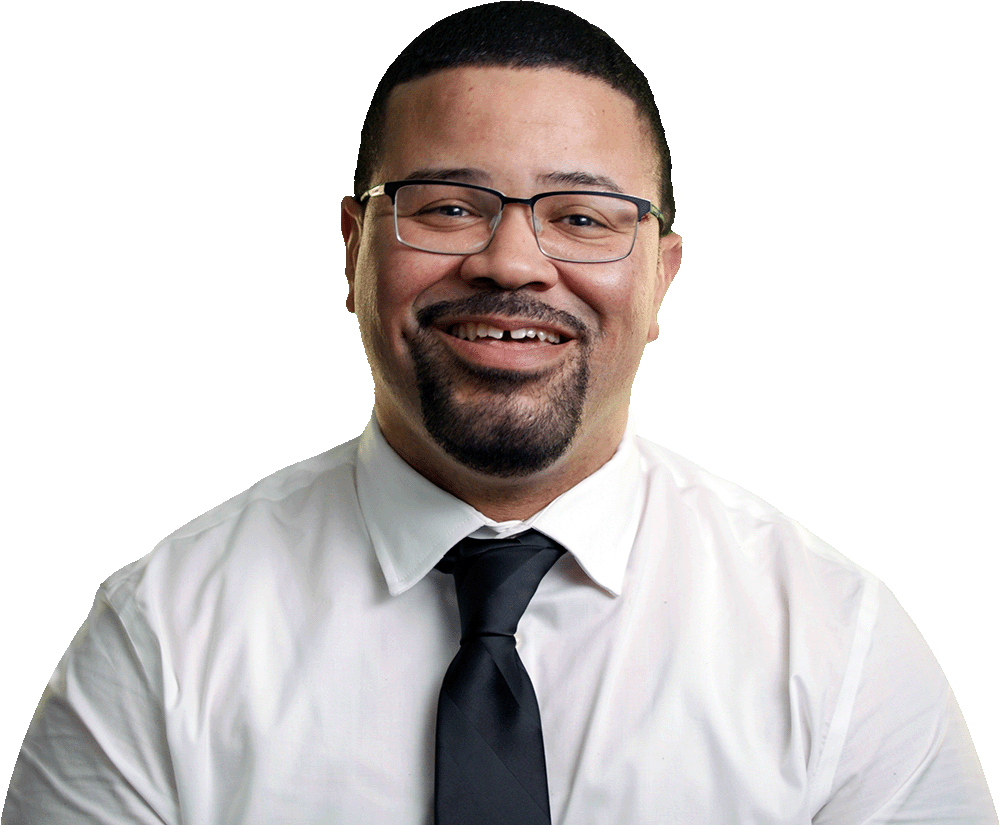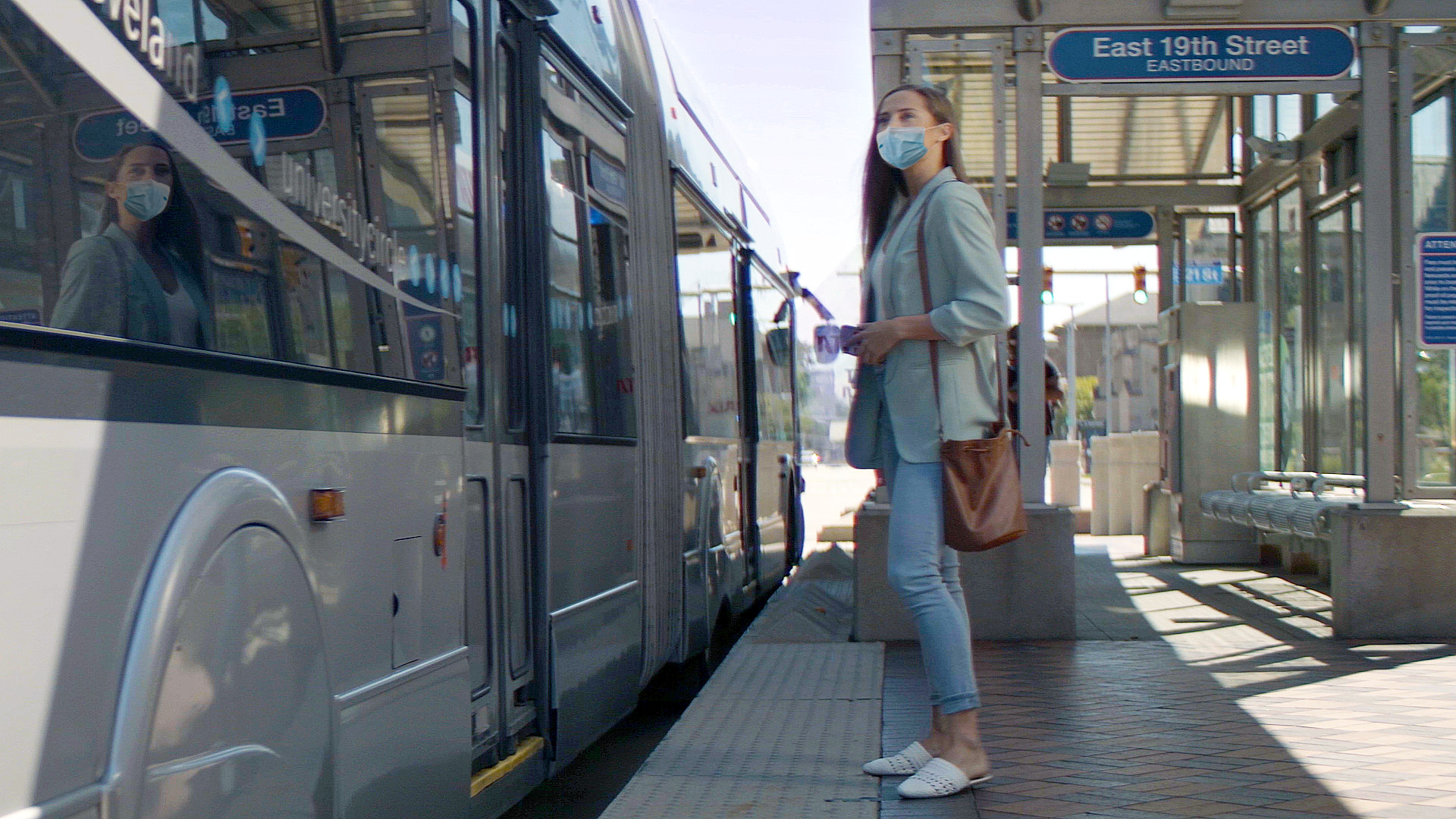 We're proving
our worth.
Our State of Ohio Senators and Representatives maintained our $70M biennial budget towards rehabilitation projects and programs that directly benefit riders. To continue improving rider safety and comfort, they expanded TRAC funding eligibility to allot us an additional $4.5M towards our upcoming Light Rail Reconstruction Program.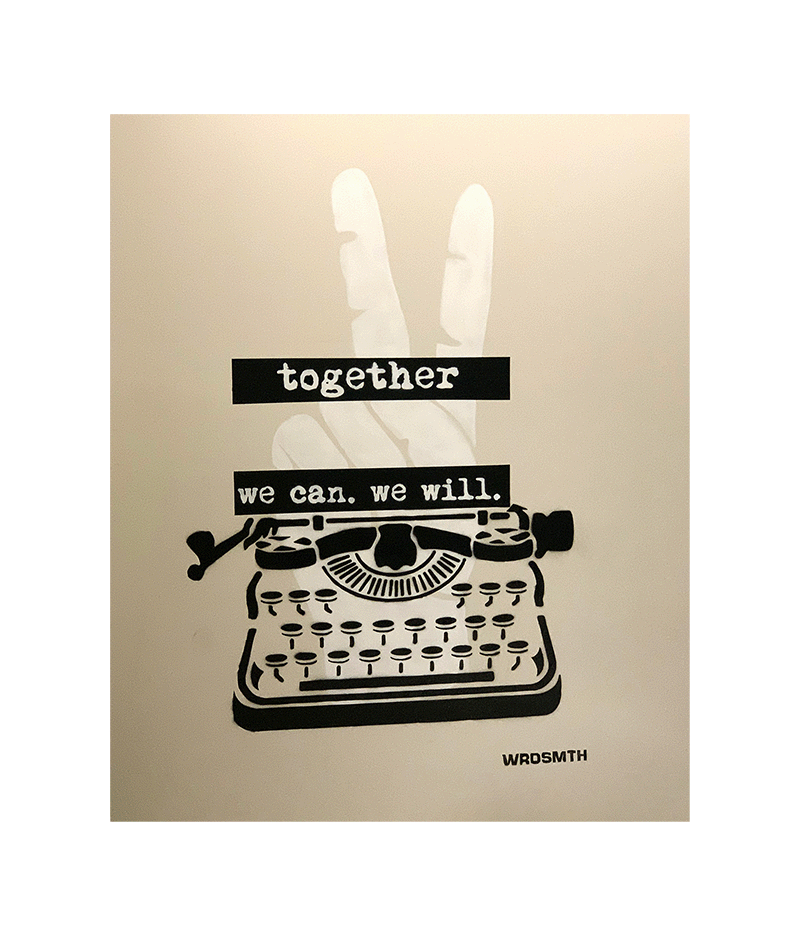 As part of his "I Love the City" Campaign, world-renowned artist WRDSMTH designed three murals on GCRTA structures—two in Tower City and one in the E. 120th substation—thanks to grant funding from Graffiti HeArt, a local art group. And we're creating a mural based on Laurence Dunbar's "We Wear the Mask" as part of the Woodhill Homes CMHA Project. We're partnering with neighborhood community groups, Graffiti HeArt, Land Studio, CMHA, and Elevate the East to complete the mural by April of 2022.
We're listening and learning.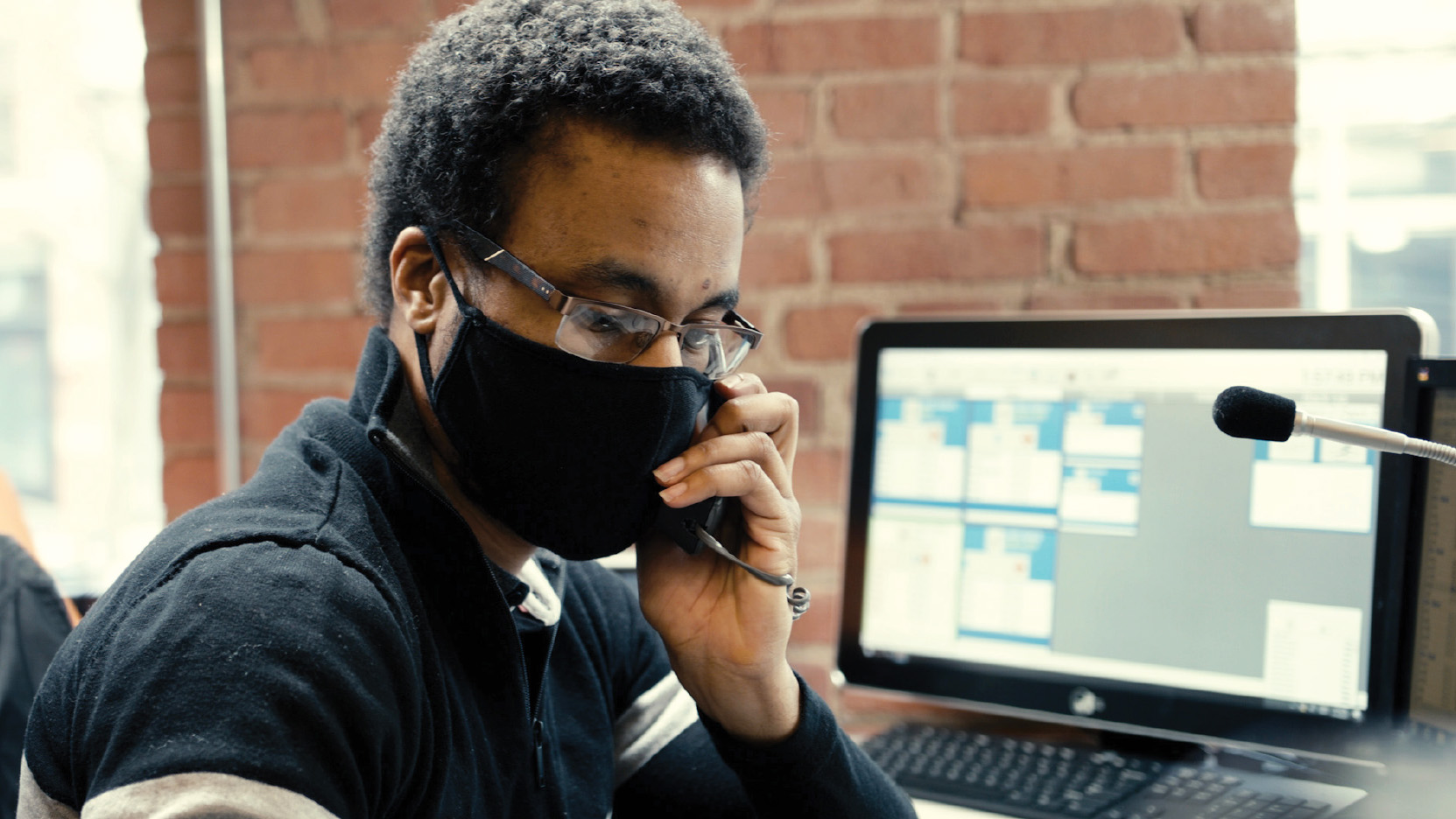 To better address your questions and concerns, we're launching an update to our Customer Feedback Program. Now, it will be easier to reach out: we've updated our phone line and added an online form. We've also reduced response wait time by over half. Plus, we're taking notes on what type of feedback we receive to ensure we get the most from every response.
We're onboarding ambassadors.
We've designed a pilot project to hire and train new Transit Ambassadors to keep riders safe as they embark on their journey. Our agents can help with:
System and Route Navigation
Crisis Intervention and Resource Provision
Ticket Selection
Ride-alongs and Call Response
For transparency and accountability, we'll engage a Civilian Oversight Board (COB). Through 2022, we're working to finalize job descriptions and COB development—anticipating startup in the fall.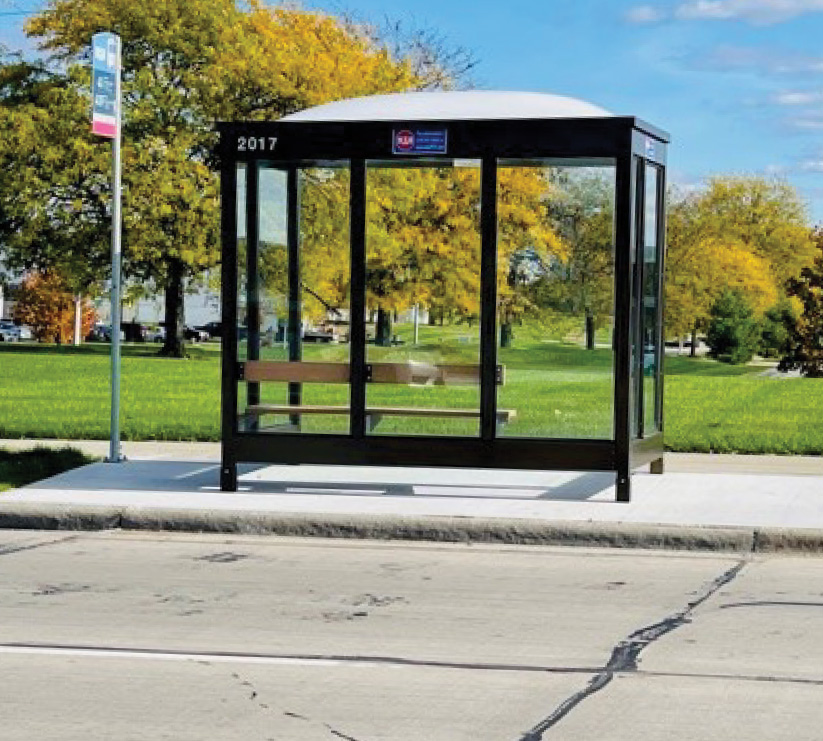 For a more comfortable riding experience, we're enhancing GCRTA amenities through our Transit Waiting Environment Program. Thanks to the help of our community partners and stakeholders, we've been doing some major beautification:
Upgraded the W. 65th EcoVillage and Aspen Place Shelter
Upgraded the Glenville Circle North Plaza at E. 105th St and Ashbury Ave Shelter
Added an art wrap on Lorain Avenue Shelter in partnership with Bellaire Puritas CDC
Added pedestrian improvements to shelters in partnership with the City of Solon
Relocated, painted, and wrapped two Gordon Square bus shelters to connect with the Cleveland Lakefront Bikeway
Maintained three solar-powered real time arrival signs in Downtown and University Circle
Added a new shelter and art wrap in partnership with the City of Lakewood and the Beck Center
Planning for two shelter upgrades in partnership with the City of Lakewood
We're switching platforms.
Travel with GCRTA is about to get smoother. We're transitioning to the Transit App with EZfare to make it easier for riders to connect with other regional transit systems. Starting in spring, travelers can upload funds, purchase fares, and get real-time updates across 14 different Ohio transit systems.
To offer more connected, accessible travel, we've added free Wi-Fi to every GCRTA vehicle—that's 350 buses, 72 railcars, 82 Paratransit vehicles, and across select stations. And we reduced the price of an Adult All-Day Pass to $5 and our Senior/Disabled All-Day Pass to $2.50.
We're getting
a new ride.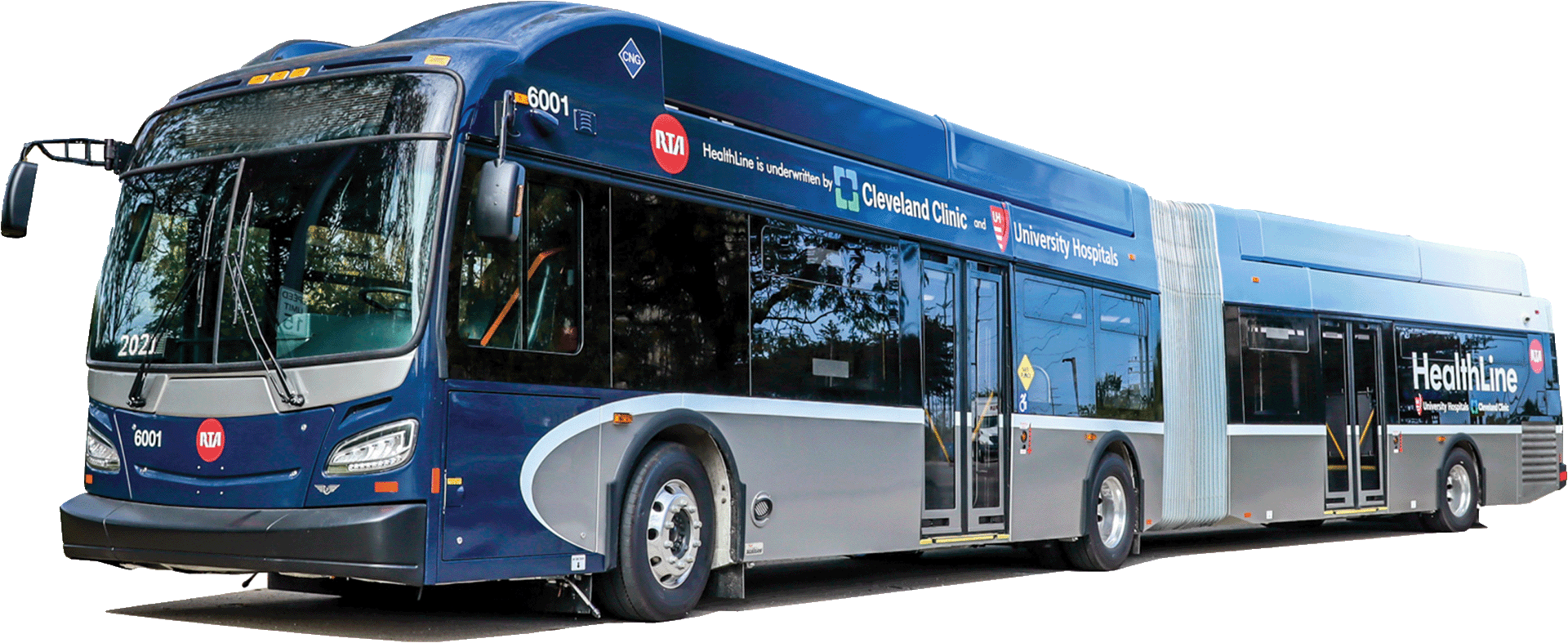 In 2022, our new HealthLine fleet will hit the streets. Each new vehicle is ADA accessible and comfortably seats 45 passengers while running on low-emission Compressed Natural Gas. New features include:
Free Wi-Fi
Real-time route, news, and weather updates
Interior and exterior security cameras
Pedestrian Turn Warning System
We're dedicated to giving our riders the best. With enhanced amenities and more supportive service, we're ready to take this show on the road.
"At GCRTA, every member of our team helps push us forward. That's how we do more than take you from point A to point B—we've got employees with major drive."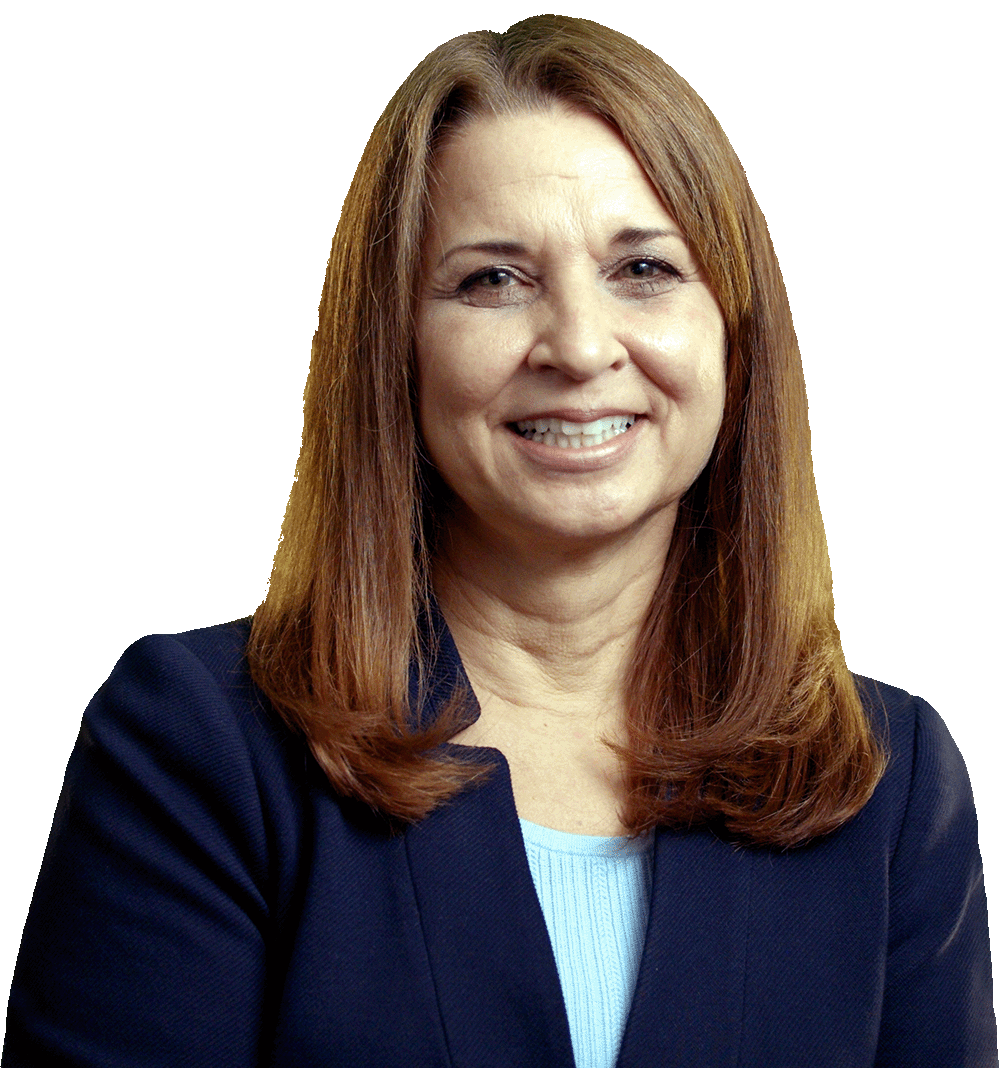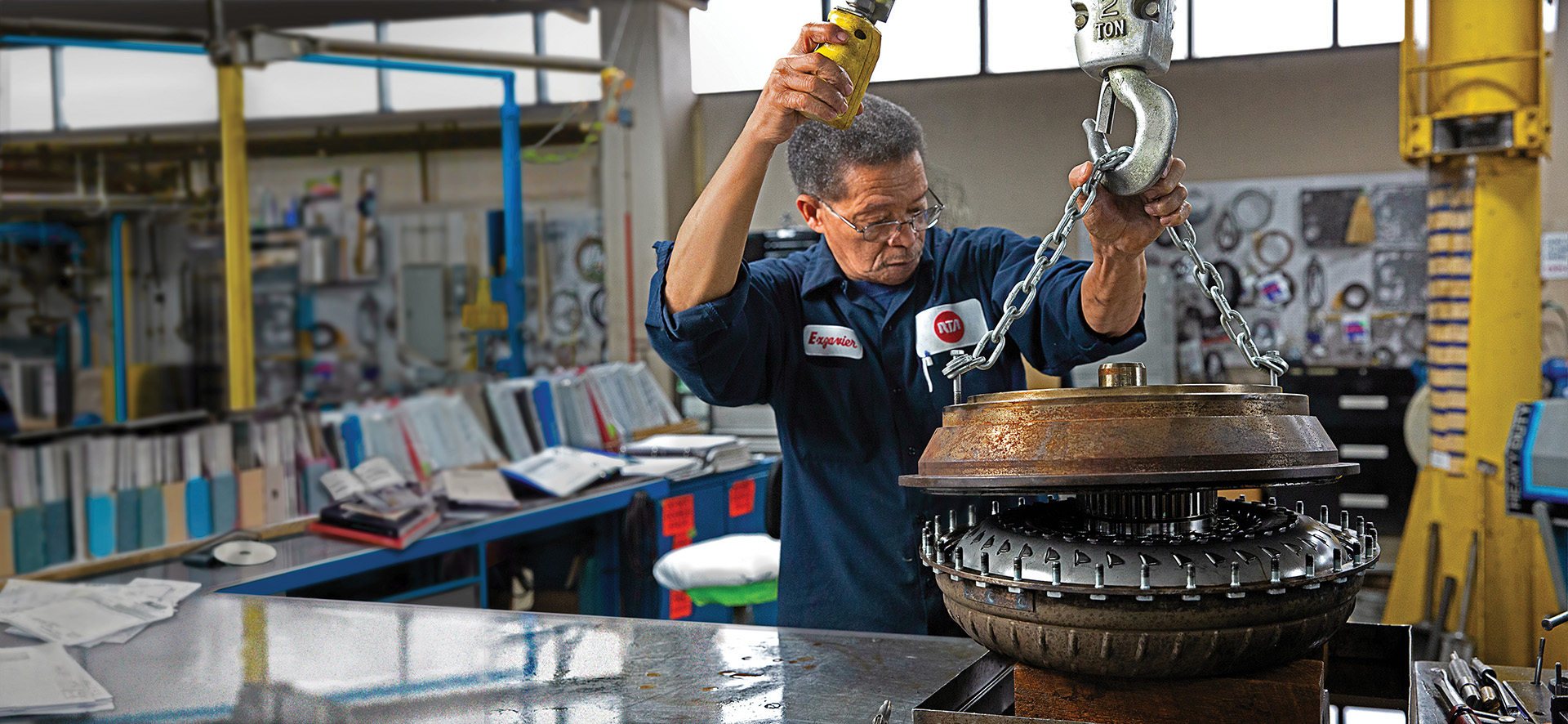 We're seeking
smooth operators.
158 new Bus Operators joined our fleet thanks to the efforts of the Human Resources, Training, Operations, Marketing, Service Quality, I.T., ITS, OEO, and Transit Police teams in hosting two successful operator recruitment fairs.
We're excelling in service.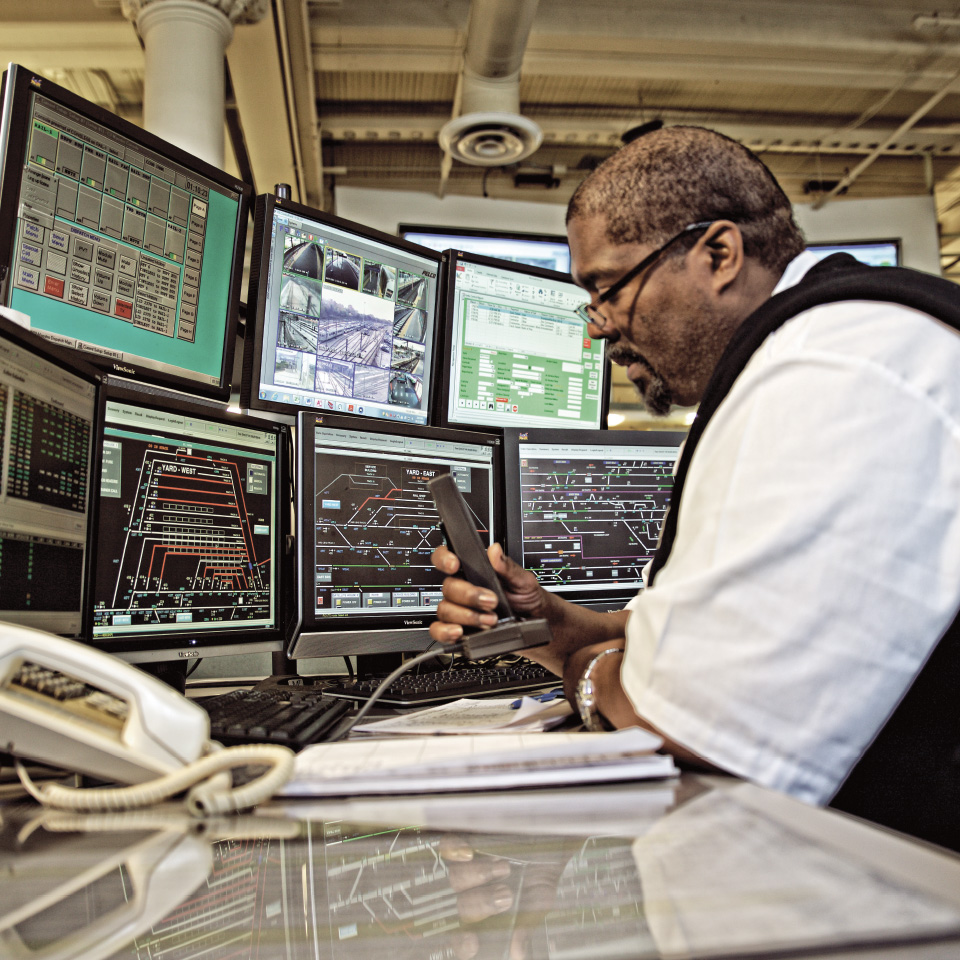 583 employees received Internal Customer Service Training from Moore Counseling, with almost 400 team members trained in the month of July alone. Over 30 GCRTA employees received certification to pass our dedication to customer service along to future workforce, with more than 200 employees certified by internal leaders so far.
In partnership with Tri-C Corporate College, 38 employees started the Frontline Supervisor program to receive management training on topics like Unconscious Bias, Financial Acumen, Emotional Intelligence, and Team Performance. 30 supervisors have completed the program, and eight are scheduled to finish in March of 2022, with support from the Ohio Turnpike Commission and NOACA.
Six GCRTA employees earned their Lean Six Sigma Certification, a public sector course designed to help streamline manufacturing and reduce waste. 14 more employees began the initial phases of the certification process, and we intend to continue sending GCRTA employees to the course through 2022.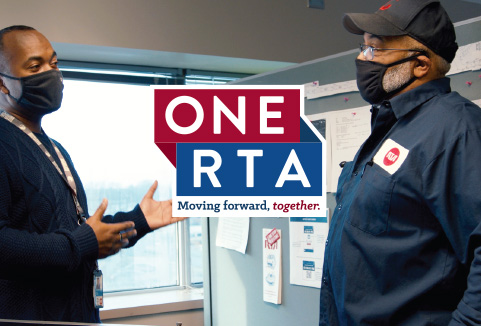 All GCRTA employees are interconnected. So we developed OneRTA, a program designed to build and strengthen internal relationships and achieve a culture of mutual respect and cooperation through supportive teamwork.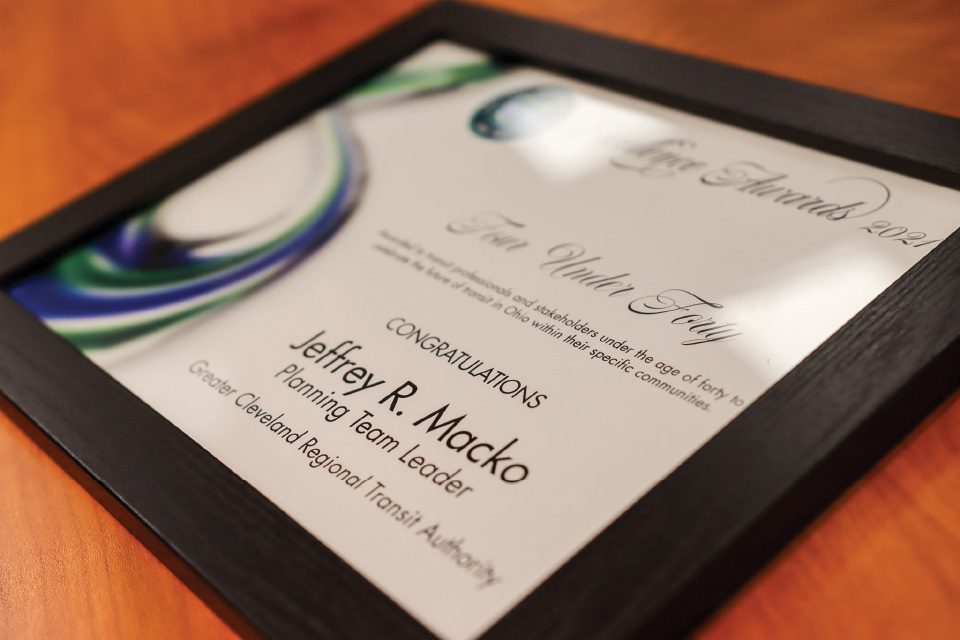 The GCRTA team secured incredible honors for outstanding work. Here's some of the hardware we took home:
Heavy Rail use of Moonbeam Technology received the APTA 2021 COVID-19 Gold Award
Accounting Department presented with Ohio Auditor of State Award with Distinction
Planning Team Leader named in OPTA's Four Under Forty
Teresa Muti, Director of Power and Way, named Railway Age 2021 "Women in Rail" honoree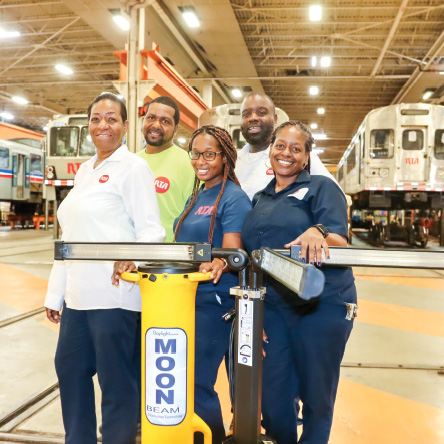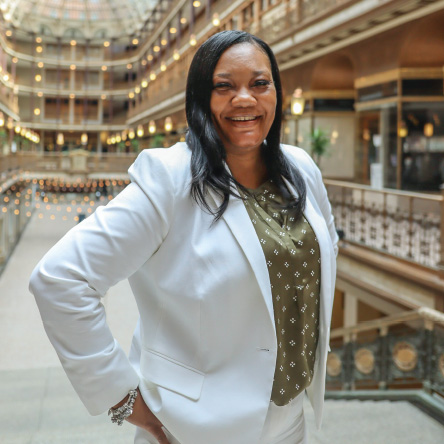 To refocus how we think about progress, we're switching to TRACTION in partnership with TransPro. Now, we'll evaluate and enhance our future strategies by measuring growth in key fields like Customer Experience, Community Value, Employee Management, and Financial Sustainability.

Diversity, Equity, and Inclusion
To empower our team in their fight against discrimination, we launched our internal Diversity, Equity, and Inclusion (DEI) website in May. There, we offer tools for self-education, training, and knowledge within GCRTA, while spotlighting employee efforts throughout the Greater Cleveland Community. We've engaged several initiatives to support our fight for equity:
Attended two Moore Counseling presentations on the histories of Juneteenth and Pride Month, and an AmMore Consulting presentation on inclusivity towards the Latinx community
Established our first DEI Council to support acceptance and equity for all employees
Launched our first of several Employee Resource Groups (ERG) centered around:

Developing strategies for increasing engagement
Attracting, recruiting, and retaining employees
Addressing professional development issues and concerns
Facilitating discussions on pertinent topics
Increasing access to colleagues, leaders, and informal mentorship
Providing networking opportunities in collaboration with professional groups

Began planning for our first ERG of 2022: "Pride"
Earned "Best in Class" awards from Greater Cleveland Partnership for Board Diversity and Supplier Diversity
Celebrated National Disability Employment Awareness Month with a video and bus wraps highlighting employees and ADA citizens
Conducted DEI focus groups to develop a comprehensive plan with articulated goals, objectives, and action plans
Integrated DEI into our Employee Performance Evaluation, setting a goal of participation in at least four trainings, events, and initiatives each year
Began developing the Rail DEI Employee Engagement Platform, a two-week interactive experience for improving DEI knowledge
Reviewed and updated our policies around equity, which we'll continue into 2022
GCRTA employees are the pulse of everything we do, because connecting the community is more than an action—it's a Mission. And our team takes it to heart.