You drive us


to connect our community.
At RTA, we don't just deliver our riders from point A to point B. We connect them to jobs, healthcare, and family and friends, while offering amenities that make for a more enjoyable ride.
Our new Mission and Vision help us navigate every day.
Mission Connecting the community
Vision Leading the delivery of safe and creative mobility solutions and community connections.
How do we live our Mission and work toward our Vision?
Weconstantly work to enhance the customer experience and make every decision based on riders' expectations.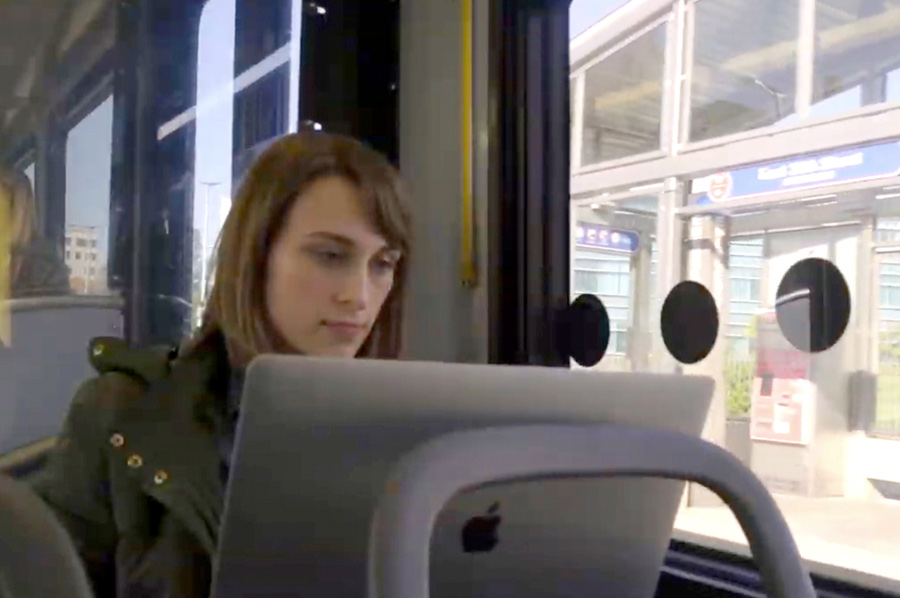 Westrive for a presence in the community that improves overall quality of life in Greater Cleveland, for riders and non-riders alike.
Wekeep sustainability top of mind. So as we provide excellent service, we also ensure we're being good stewards of the environment and our resources.
Wecreate an environment where all our employees feel they can pursue a career, not just hold a job, and we help them grow in a supportive culture.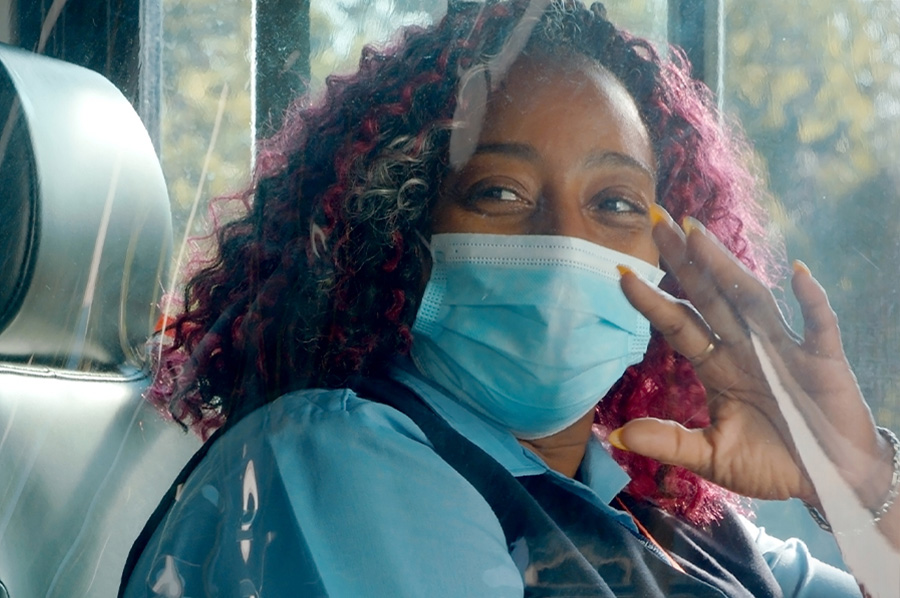 We rolled out a new internal program
aligned with our updated Mission and Vision.
It's focused on delivering exceptional
customer service to riders, peers,
and our community.
We started training in late 2020, and all employees
will have completed training by the end of 2021.
We implemented a new Diversity and Inclusion
program that included Zoom conversations and
comprehensive training for our staff.
RTA is consistently recognized as a leader in workplace
diversity and inclusion, and we're proud to have a place
in the Greater Cleveland Partnership Hall of Fame.

Our ten-year Strategic Plan Update 2021 – 2030, titled "Framework for the Future," was completed and adopted by the Board of Trustees in October 2020.
The Strategic Plan provides a guide for enhancing the customer experience and pursuing capital improvements over the next decade. The planning process included several pillar studies, technical analyses, and robust community engagement to build consensus and create a cohesive plan.

The study highlights vision, goals, existing conditions, strategy identification, and recommendations.
With a geographic focus on Priority Corridors
in transit-oriented urban areas, as well
as job hubs across the region, the Strategic Plan
points to seven key initiatives to create
the framework for the future:
You drive us


to put people first.
When faced with the pandemic, we prioritized
the health and safety of our riders and
employees. With measures in place, we kept
Greater Clevelanders connected as we remained
engaged with our community.
We joined the American Public Transportation
Association's (APTA) "Health and Safety
Commitments Program."
This is the public transportation industry's overarching pledge to passengers that we'll take all the necessary measures to operate safely as the nation recovers from the COVID-19 pandemic.
We enhanced cleaning protocols to meet and
exceed the Center for Disease Control's (CDC)
standards for COVID-19 safety.
We made operational changes to meet and
exceed CDC standards for COVID-19 safety.
Implemented an employee check-in protocol
before starting work.
We introduced paid sick leave guarantees
for employees to offset the uncertainties
related to the coronavirus. While the federal government
did not mandate it, RTA extended this program
through the first quarter of 2021.
To provide excellent service, we took thoughtful
measures and only reduced services in April by 15%,
while considering all essential workers who needed us most.

With our service changes in June and August, we
restored service back to 93% of pre-COVID levels.
Beyond our operating system,
we commanded resources to keep the
community safe and on track as it
relates to COVID-19 and beyond.
Weorganized the "Need a Mask, Take a Mask" campaign, which donated and distributed nearly 30,000 free masks in the Greater Cleveland community in collaboration with these great partners: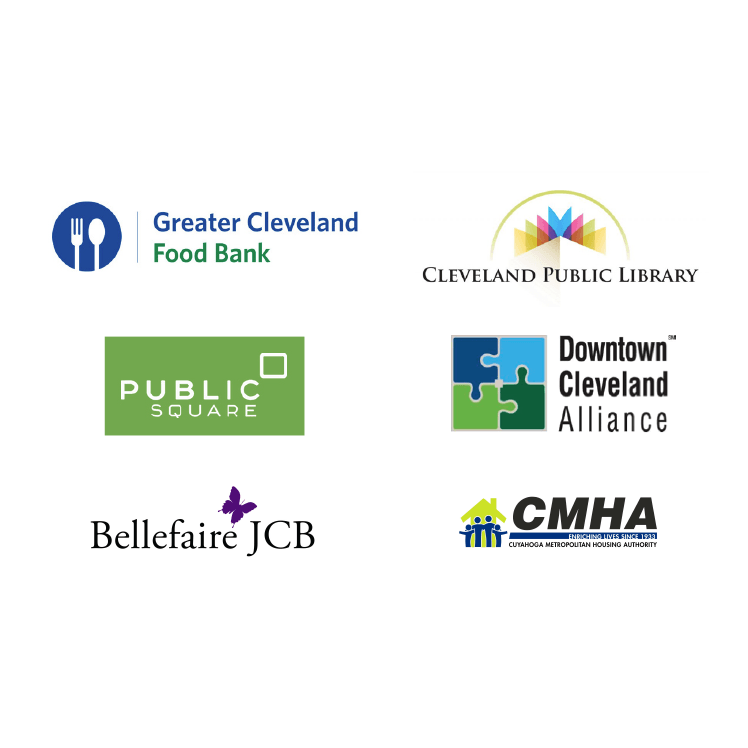 Wewere awarded $111 million in CARES Act funds, which are being used to offset the loss of fare revenue, sales tax receipts, and the added operating expenses associated with the pandemic.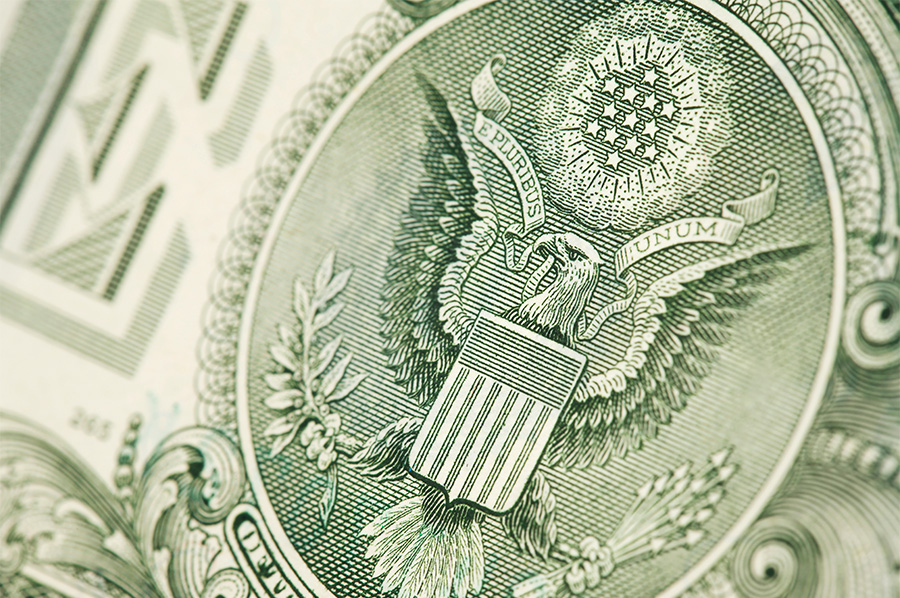 OurTransit Police engaged in collaborative efforts with partner agencies to help the homeless obtain care.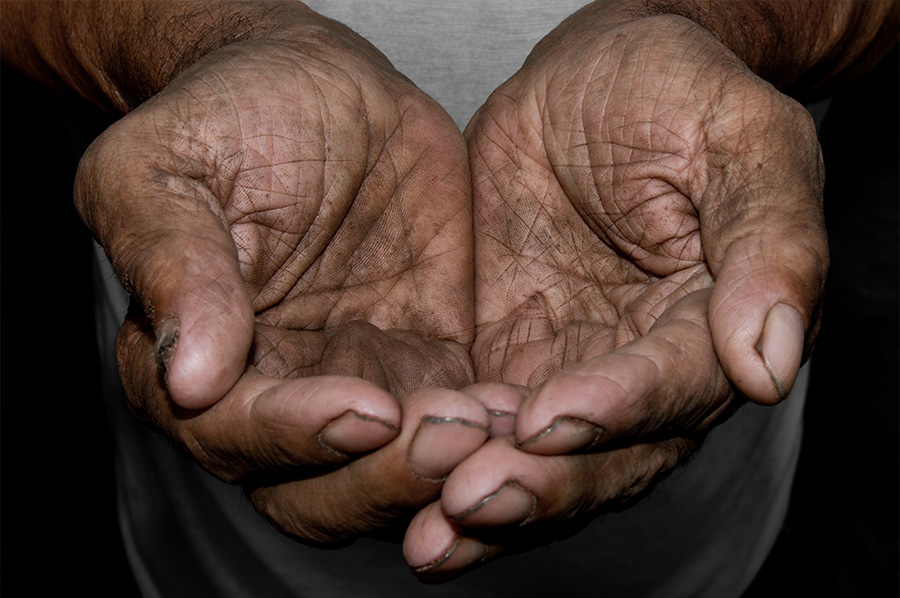 Wewere awarded an ODOT OPT2 grant of $400,000 to enable RTA to pilot its "Baby on Board" program alongside the Cuyahoga County Department of Health. This program helps provide transit trips to expectant and new mothers in three ZIP codes with high infant mortality rates, and it'll continue in 2021.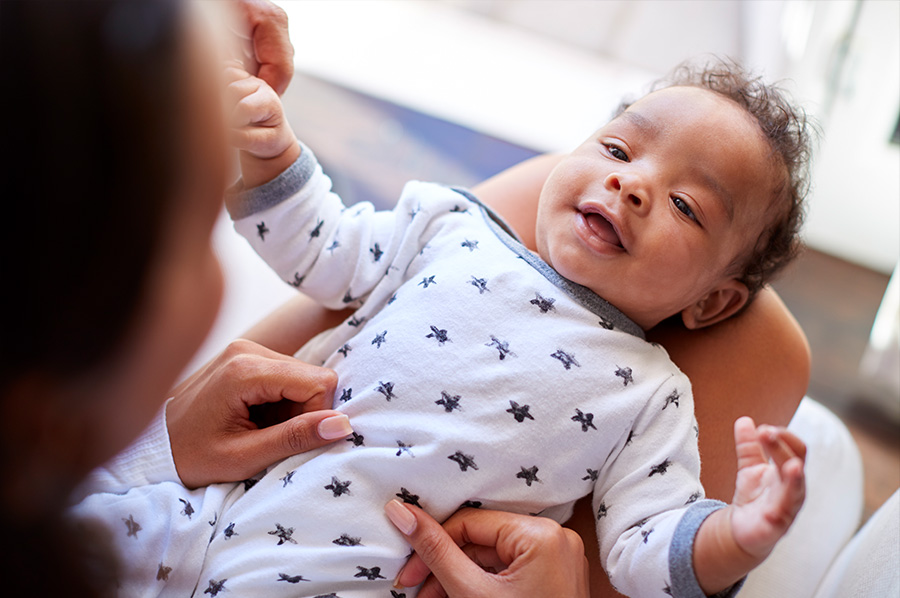 You drive us


to make riding more
affordable.
We incorporated key findings of the
2019 Fare Equity Study as we focused on making
fares more affordable and more accessible.
The Fare Equity Study was built on customer
surveys and feedback from our riders.
We found that many customers are not
utilizing the most cost-effective fare option—
whether they know it or not.
The current design of RTA's bus/rail network requires nearly half of all customers to transfer to complete their trip, an issue we're also addressing with our NEXT GEN RTA system redesign.
About half of the customers who would be best served by using a monthly, weekly, or daily pass, are paying more than necessary.
Many customers are not using the more cost-effective fare option because they can't afford it, don't know where to buy it, or find it hard to get.
All-Day Pass changes:
All-Day Passes provide unlimited rides on regular bus and rapid transit routes (including free transfers) for the entire day.
Following the recommendations from the Fare Equity Study, the Board of Trustees reduced the price of these All-Day Passes to match the price of a round-trip cash fare:
All-Day Individual Pass: reduced from $5.50 to $5.00
All-Day Senior/Disabled Pass: reduced from $2.75 to $2.50
The Board of Trustees also reduced the prices of these all-day passes:
All-Day Children's Pass: (ages 6-12 accompanied by adult) reduced from $2.75 to $2.50
All-Day Student K-12 Pass: reduced from $4.50 to $4.25
All-Day Paratransit Pass: reduced from $7.50 to $7.00
To further assist riders who need to transfer between routes, the RTA Board changed the policy regarding the sale of One-Trip and Two-Trip Farecards, which provide free-transfer privileges. Previously, these were sold only in bulk to organizations. But now, individuals can purchase them in small or large quantities.
This year, we'll continue to
improve accessibility.
Currently, riders can use the RTA CLE app to plan routes, buy fares, and enjoy contactless pay—all from their phones.
Throughout 2021, we're focusing on increasing our presence in neighborhoods, and we're seeking local vendors and stores to be authorized sellers of fare media.
Another 2020 highlight was providing free
rides on Election Day, courtesy of a grant
from the Cleveland Foundation.
We were also awarded the Paradox Prize
of $100,000, which will enable us
to study work-related travel patterns,
fare equity needs, and other issues passengers
face in using public transit to get to
their places of employment.
We're thrilled to have dedicated funding, which will be crucial as we can continue to evaluate our service offerings and develop attractive "first mile/last mile" connections to transit.
You drive us


to enhance our system.
After countless studies, surveys, and community meetings, we have optimized our system to better serve you. We're very excited to introduce these improvements, starting this summer.
The overhaul began with community meetings and surveys. We sought our riders' opinions so we could learn if they would prefer a system that offered greater frequency or more market coverage.
As we worked within budgetary constraints, customers made it clear: they value more frequent service. We then began working in earnest on the system redesign study. Now, we're almost ready to implement these long-awaited plans.
In 2019, GCRTA worked with Jarrett Walker + Associates to facilitate a pillar study examining potential improvements to the bus network.
The current system was evaluated against various funding and budget scenarios to ensure that we addressed the community's preference for service frequency and coverage in a cost-effective manner.
We ran online surveys and held public engagement sessions to get feedback on the different funding models and scenarios: one that maximized frequency, and a second that maximized coverage.
Even COVID-19 didn't stop us from engaging the community. We simply went virtual as we continued to collect feedback on our proposal.
We held five virtual public hearings, and additional virtual meetings with partner agencies.
Our five public sessions received 6,500 online participants, who collectively streamed our proceedings for over 300 hours.
Both plans were developed within the constraints of our current operating budget. After extensive community input, we found riders are interested in a balance of frequency and coverage, slightly favoring frequency.
We rolled out
which provides greater frequency and greater
connectivity, all for Greater Cleveland.
NEXT GEN RTA will provide more riders with shorter wait times throughout the week, because their buses will be coming more often. Many NEXT GEN RTA routes will also offer service seven days a week.
Expand
NEXT GEN RTA riders will enjoy better connections between neighborhoods, more one-seat trips, and additional cross-town routes.
Expand
Our NEXT GEN RTA service plan provides greater frequency and greater connectivity, all for Greater Cleveland communities.
167,000 more people will be within a ½ mile walk of frequent service.
8,400 more people will be within a ½ mile walk of any transit service.
Riders will have access to 11% more jobs in 60 minutes.

More one-seat rides:

Between low and moderate income neighborhoods and entry-level jobs
To and from downtown
To and from University Circle jobs
We're looking to launch these updates on June 13, 2021. In the meantime, you can learn more by visiting our NEXT GEN RTA page in May 2021.
You drive us


to deliver the best experience.
Every year, we deliver tens of millions of rides across 457 square miles. To keep up with this demand, we pay extremely close attention to detail and ensure every vehicle, station, and shelter is in the best shape possible.
We're executing plans to replace buses and trains that have surpassed their useful life, so riders can keep rolling.
Rail Car Replacement Update
We're moving forward with our finalized rail car replacement plan.
Initially, plans called for the procurement of two new fleets (light and heavy rail), but now we're moving forward with a plan to buy a single, versatile fleet, featuring a hybrid rail car solution that will serve both light and heavy rail lines (including the Red/Green/Blue routes).
When delivered, this new fleet will be able to travel seamlessly across all rail lines, offering customers from Shaker Heights and other Eastside communities direct service through downtown Cleveland, and continuing west to Cleveland Hopkins International Airport—all on the same vehicle.
Expand
The projected budget of $300 million will fund not only a fleet of new vehicles, but also required infrastructure improvements to stations, facilities, and track.
We effectively managed 2020 expenditures to permit an increased transfer of $10 million to our Reserve Fund for rail car replacement.
We've now been awarded and have received funding commitments totaling $139 million. Funding sources include: NOACA, ODOT, Federal Formula Funding, and the rolling balance from RTA's Reserve Fund.
We obtained a highly competitive $15 million USDOT BUILD grant to help fund the replacement of the rail fleet.
Expand
Currently, we have funding to procure our first 18 cars.
An RFP will be issued in March 2021 and is due by late spring/early summer of 2021.
We anticipate the new rail cars to be in service by 2025.
We refreshed our fleets.
We purchased and executed contracts for a new fleet of HealthLine vehicles in 2020. We're excited to roll out the first seven of them in 2021, and the rest of the fleet in 2022 and 2023.
Ten new Paratransit vehicles were purchased in 2020, to be placed in service by First Quarter 2021, with an additional 10 vehicles to be purchased throughout 2021.
We enhanced our infrastructure
to ensure smoother routes.

Light Rail East 75th to Buckeye-Woodhill Track Replacement
Puritas Substation
New SCADA System
Triskett Garage CNG Fueling and Storage Facility
And we have a lot of exciting
projects in the works for 2021.
Complete construction on Triskett Garage CNG Facility upgrades
Complete construction of the Cuyahoga Viaduct Rehabilitation Phase I
Complete construction of the Red Line Fiber Optic System replacement
Complete construction of the East 79th Street Station ADA reconstruction (Opportunity Corridor)
Complete construction of the Warrensville/Van Aken Substation
Complete the design and begin construction of Tower City East Portal repairs investigation and design
Complete replacement of Tower City Tracks 10E/10W and 13 with Low Vibration Track (LVT)
Complete work on the 25Connect project, which focuses on the future of the West 25th Street corridor
You drive us


to offer a smarter ride.
With our newest tech offerings, we aim
to keep customers connected as they ride,
while also helping to close the digital
divide here in our community.
According to the 2019 U.S. Census
American Community Survey (ACS), of any major
U.S. city, Cleveland had the highest percentage
of households without broadband
Internet accounts.
Almost 53,000 Cleveland households—31% of the city's total—
lacked broadband subscriptions of any kind at any speed
last year, including mobile data plans.
To help address this need, we introduced
free Wi-Fi on 350 buses, 72 rail cars,
82 Paratransit vehicles, and at select stations,
to ensure riders can connect
to work, school, and play.
To date, customers are averaging more than
8 terabytes of data usage per month.
We launched the "Homework Hotspots" program,
which specifically encourages students to tap into
the free Wi-Fi as they await or ride RTA.
This program was introduced in response to Cleveland's digital divide, and it was especially timely in helping students in local communities who transitioned to virtual learning in 2020.
Participating stations include:
Stokes-Windemere Station
Cedar-University Station
Southgate Transit Center
Tower City Station
Stephanie Tubbs Jones Transit Center
East 55th Station
We promoted the RTA CLE app,
which is free to download and offers safe,
contactless payment transactions
for both riders and operators.
RTA CLE app also enables riders to:
Plan trips
Buy fares
Manage purchasing history
Skip lines at the kiosk
We completed the Intelligent
Transportation Systems (ITS) upgrade—
an internal communication
system that benefits everyone.
The previous system was installed in 1999, and the outdated technology led to repair problems and communication issues.
With more than 1,000 new radios for supervisors, operators, and dispatchers, this state-of-the-art technology offers:
A nearly 90% reduction in poor audio defects
Improved real-time information for customers

Vehicle location updates every 15 seconds

Turn-by-Turn Navigation for bus and paratransit operators
Real-time vehicle maintenance monitoring
Paperless, Operator Pre-Trip Inspections
Access to AT&T's first responders network, a separate system that connects directly with police, fire, and EMS servicess
Expand
After conducting extensive customer
research, we made these important changes
to enhance our Paratransit services:
Implemented street routing in our scheduling software
Changed scheduling window to 3 days in advance of trips
Revised the customer handbook
Improved cancellation call routing
Enhanced grouping and ordering of trips
Adjusted allowable on-board time based on direct travel time
Reworked time-distance calculation methods
Equipped Paratransit vehicles with tablets that provide turn-by-turn navigation and real-time Google traffic alerts to ensure the most efficient trips possible
Overall, these improvements led to:
98%

reduction in customer call wait times
Average call wait times are now 30 seconds, compared to last year's worst wait time of 13:38.
Expand
14% increase in
on-time performance
On-time performance is now 95%, compared to last year's rate of 81%.
Expand
29% reduction in

on-board

travel time
Nearly 75% of all trips now last just 30 minutes or less, a 50% improvement over the previous year.
Trips over an hour have dropped dramatically, and now represent only 1.6% of all trips, compared to 12.7% just a year ago.
Expand
31%

reduction in cancellation rates
+2

hours per day for call center operations
Achieved with a 90-minute extension, plus elimination of the 30-minute lunch closure.
Expand
You drive us


to care for the community.
We took additional steps to reduce
our environmental footprint and to continue
our public engagement—all so our
system can make a positive impact,
all over Greater Cleveland.
Over the past few years, we've established
and maintained an Environmental Management
System to guide our efforts to be a more
sustainable organization.
We've formed teams at our major work locations to reduce utility consumption (electricity, water and natural gas), and waste (increasing recyclables while reducing landfills).
This past year, efforts resulted in an Authority-wide 16% reduction in water consumption and an 11% reduction in electricity use.
Expand
In 2021, we plan to complete LED-based lighting upgrades at the Paratransit District, Southgate Transit Center, Main Office Building, and stations along the HealthLine.
Similar conversions have already been completed at the Hayden and Triskett Bus Districts, as well as the Central Bus Maintenance Facility. These changes decreased both energy consumption and inventory costs.
Expand
We continue to prepare the Triskett District facility for the bus fleets' conversion from clean diesel to compressed natural gas (CNG).
Nearly half of our current big bus fleet is powered by clean CNG.
Expand
We're working to earn our ISO 14001 certification at four locations: the Hayden and Triskett Bus Districts, the Central Bus Maintenance Facility, and the Main Office Building. ISO 14001 certification represents the current family of standards related to environmental management.
Throughout the past year, we also increased
our efforts to show up for those we serve even—
and especially—in the midst of the pandemic.
We volunteered with the Greater Cleveland Food Bank to distribute food and help our neighbors in need. We also donated over 1,000 safety kits that included complimentary face masks, hand sanitizer, and other items.
We partnered with the Kids' Book Bank to celebrate National Read Across America Day and distributed books to neighborhood kids at several of our highest-traffic stations.
Internally, we held events to raise funds for the Cleveland Metropolitan School District's Digital Equity Program.
We take all of these measures so that
we can contribute to a cleaner, more livable,
and wonderfully connected community for
everyone across this great region.
You drive us—


and your feedback will
continue to inform our
every decision.
To keep the conversation going,
we have three easy ways in which you can
provide invaluable feedback that will
shape the future of RTA:
Use our online comment form to share suggestions, feedback, staff commendations, and more.
Call the RTAnswerline at (216) 621-9500, and let us know what we're doing right or how we can improve.
Sign up to be an RTA Mystery Shopper, where you can use our online scorecard in tandem with our free Wi-Fi to tell us about your most recent ride, right from your seat.
In the meantime, please know that we'll
keep listening, learning, and making changes,
all for the good of Greater Cleveland.