President
and General
Manager's
Message
Dear Friend of RTA,
At RTA, our resolve was tested in the wake of an adverse start to 2018. In the midst of dealing with the financial ramifications of Medicaid managed care organization (MCO) transactions being excluded from the sales tax base, we also addressed unexpected leadership changes on the Executive Management Team and Board.
We're proud to say that throughout all these changes and challenges, the organization rose to the occasion. In September 2018, the Board of Trustees appointed Floun'say R. Caver, Ph.D. as interim CEO and General Manager. Prior to his appointment, Dr. Caver served as RTA's Chief Operating Officer/Deputy General Manager of Operations, where he lead nearly 2,000 of RTA's 2,300 employees and executed an annual budget of $218 million. Dr. Caver has provided stability while continuing to drive RTA forward.
During the year, we implemented creative financial solutions, like the sale of two older, RTA-owned garages—which netted nearly $4.4 million and saved about $850,000 annually in property maintenance costs. We earned nearly $250,000 in revenue by selling advertising space on 500 bus shelters throughout the city. As a result of this, we plan to expand it, to ensure a consistent source of annual income.
These initiatives, paired with a disciplined financial approach, resulted in RTA being honored with the GFOA Distinguished Budget Award for the 30th consecutive year. In addition, at year's end, we exceeded our ending balance projection, allowing us to transfer an additional $5 million to the rail car replacement reserve account.
As we move forward, we are providing the organization with additional tools for success by conducting five pillar studies to help identify areas for improvement, increase efficiencies, enhance service, and serve as the foundation for our next strategic plan. The studies will examine RTA's:
Economic Impact On The Region
Fare Equity
System Redesign Opportunities
Operational Efficiency
Alternative Rail Car Replacement Strategies
While we expect the completion of these studies to be available in 2019, initial results from the Economic Impact Study underscore what an invaluable asset RTA is for Greater Cleveland:
Increased Cuyahoga County property values by $2.2 billion
Impact on local employment totaled $485.8 million, measured in annual earnings brought home by those who depend on RTA transit services to get to work
Overall economic impact on the county is $322 million annually
Improved public transit access in urban neighborhoods resulted in a nearly 12.9% drop in poverty rates, with a growth in employment of more than 3%
Created and sustained nearly 3,000 jobs in Cuyahoga County
Choice commuters collectively saved $51.8 million annually by choosing to ride RTA rather than driving a car.
As we embark on a new year, we strive to fulfill our core mission of providing safe, reliable, clean, and courteous public transportation. Our success will be measured by our customers, our partners, and our community.
That's why we highlighted transparency and the voice of the community in our 2018 Annual Report. At the start of 2019, perspectives from 300 riders and 300 non-riders were gathered via a survey conducted online and by phone through an independent research firm. The study was fielded to a demographic mix representative of Cuyahoga County, with a focus on those who reside within RTA's immediate service area.
The overall goal was to understand the true impact of RTA's 2018 initiatives, while also gaining insight into how we could improve the public transportation experience for our customers.
The following information is inspired by the opinions of the community, our 2018 journey, and our vision for the future.
We hope you'll join us on the ride for a better tomorrow.
Sincerely,
Dennis M. Clough
President, RTA Board of Trustees
Floun'say Caver, Ph.D.
Interim CEO/General Manager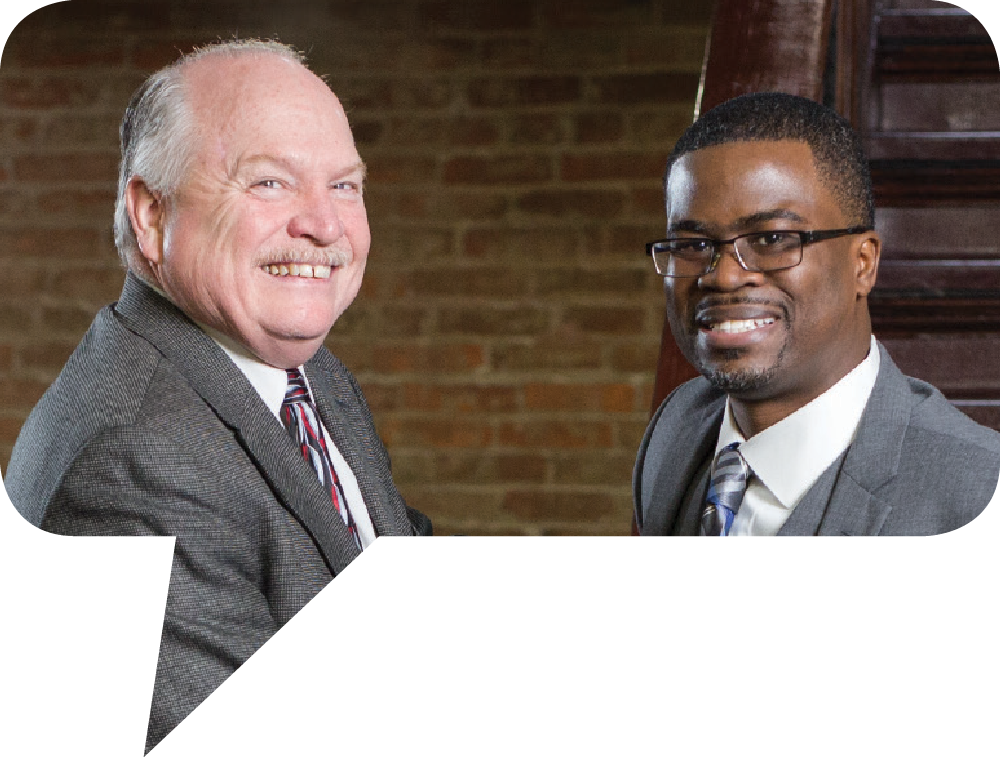 RTA is more than just a transit system. It's woven into the fabric of the community.
To Cuyahoga County residents and business owners, RTA represents a significant increase in property values...

Property values grew

$2.2 billion

in neighborhoods previously unserved by public transit.
For our riders, RTA is a direct connection to income...

$485.8 million

annual earnings brought home by people who depend on RTA to get to work

3,000 jobs

created and sustained by RTA
For urban neighborhoods, public transit is a lifeline to employment...
To local partners, such as the Cleveland Metro School District, RTA is a resource of great savings...

$28.7 million

in savings
And ultimately to the Greater Cleveland region, RTA has a significant economic impact...

$322 million annually
We're happy to say that Clevelanders—both riders and non-riders—understand the importance of our services:
83%

believe public transportation in Greater Cleveland is "very" or "extremely" important to the region's continued revitalization
41%

say community leaders in Greater Cleveland are putting "too little" or "far too little" priority on the region's public transportation
How would the absence of RTA affect you or the region?
"I would be impacted a great deal. My husband works third shift. He takes RTA to work, and he doesn't drive. I would have to alter my schedule at both jobs to accommodate him."

Non-Rider, Cleveland, OH
"It would render me virtually unable to see any of my six doctors."

Rider, Cleveland, OH
"Traffic would be horrible... and parking too, since a lot of people take RTA for work."

Non-Rider, Brooklyn, OH
"Many people would not be able to get to work or school, killing the local economy."

Non-Rider, Parma, OH
By providing pioneering, world-class service, stimulating the local economy, and enriching the lives of riders and non-riders alike, RTA has been a vital connector in the Greater Cleveland community—a role we'll play for a long time.
Not only is public transportation a lifeline for our customers, it's also critical for the growth our thriving region.
Those who ride RTA utilize the service for many reasons. But it's not just an occasion- based convenience: the vast majority of our customers rely on public transit for everyday essentials:
Riders are motivated by the financial benefits, the convenience, the saved time, and the safety that public transit offers.
Every day, more than 3,000 people depend on RTA for access to healthcare

Without public transit, the economy would suffer—as would patients' health and well-being. Healthcare Industry Loss without public transit: $103 million due to missed and cancelled appointments.
Amount work trip commuters collectively saved annually by choosing to ride RTA rather than driving their own vehicles:

$51.9 million
This year, we turned to various channels to further engage the community. Our efforts included traditional, digital, and social advertising, as well as public relations—and they definitely paid off:
Meanwhile, our specialized programs and beautification efforts surprised and delighted riders and non-riders alike:
GO RTA Campaigns delivered timely messages about the benefits of riding versus driving using broad-reach tactics like billboards and radio, plus hyper-targeted tactics such as connected TV, digital and social ads, and direct mail
U-Pass program for students at participating colleges and universities
Kids Ride Free program (for children 12 and under) during the summer
Rider Rewards program provides customers with discounts at local businesses and destinations
LAND Studio/Cleveland Foundation collaboration curated and installed 25 pieces of art on Red Line train windows—the artwork was inspired by Anisfield-Wolf Book Award winners
50th Anniversary of the Red Line to Airport, which was the first direct rail service from a central business district to an international airport in the Western Hemisphere
10th Anniversary of the HealthLine, which has generated about $7.8 billion in related economic development along Euclid Avenue
We're glad that Clevelanders—RTA riders and non-riders alike—see the value in public transportation, and we're committed to evolving our offerings, while continuing to provide safe, reliable, clean and courteous public transportation to the people of Greater Cleveland for years to come.
RTA delivers (nearly) 35 million passengers across 457 square miles annually. And on every trip, safety is our #1 priority.
Over three-fourths of the individuals we surveyed cited "safety" as being of high importance when considering or riding RTA.
"I think I would ride RTA in the future if it is very safe and a reliable means of transportation."

Non-Rider, Cleveland, OH
"I need to feel safe at the bus station and also on the bus."

Non-Rider, Strongsville, OH
Of course, safety can mean a lot of different things in the context of public transit. Like feeling protected when waiting for a vehicle to arrive. Or being driven by operators who are conscientious with regard to the safety of those on the vehicle as well as those on the road.
At RTA, we're committed to providing an overall safe experience. Which is why we've implemented carefully-constructed security measures that have made a great impact:
RTA's law enforcement unit is the 2nd largest in Cuyahoga County and 6th largest in Ohio
The organization's 24-hour commitment to safety includes Patrol, Investigative, K-9, Administrative and Staff Services
Riders can discretely send messages, pictures, and even video by texting 216-575-EYES (3937) to report suspicious activity to transit police
Crime incidents

59%

over the last two years
We've learned that, while over half of riders and non-riders consider mobile access to transit police to be highly important to their public transportation experience, only 18% of riders, and 5% of non-riders are aware of this offering. To increase ridership, we will better communicate the facts around our security measures and the impact they've made.
RTA employs over 2,300 people, and every individual is dedicated to providing a safe rider experience. That includes our operators. In 2018, we had the pleasure of honoring a distinguished group of bus drivers:
525 years

of safe service
38 million miles

logged without a single preventable incident.
They now mentor younger operators, instilling a culture of safety for the next generation.
Received APTA Gold Award for Bus Safety
Since 2014, we've cut the number of bus claims and related vehicle incidents in half
Added DriveCam to our vehicles to inform training needs, leading to a drop in risky operator behavior by nearly 50% since 2014
For pedestrian safety, we installed "turn alert systems" with external speakers on all buses to alert them of on-coming vehicles
Placed bright LED stop signs on the back of every vehicle so following drivers have a clear indication of stops
We now better understand the gap between perceived and actual safety at RTA. Moving forward,
we aim to continue enhancing our safety measures, while putting additional emphasis on external communication of our plans—and their outcomes.
For RTA to continue as a vital asset to the region it serves, we must ensure a state of good repair, while planning for future needs—from vehicles, stations, and shelters, to maintenance and operations facilities.
The majority of riders and non-riders consider vehicle and station/shelter condition to be of high importance. But according to both segments, there is room for improvement, especially as it relates to RTA's stations and shelters.
"Continue to update equipment and stay on top of repairs (fare machines)."

Rider, Shaker Heights, OH
"Have more RTA bus shelters on streets…"

Rider, Euclid, OH
We made a number of new additions to our system in 2018, and we plan to continue improvements in 2019:
Vehicles

Continued to replace old clean diesel buses with more fuel-efficient vehicles—including 33 new compressed natural gas (CNG) buses and 30 new Paratransit buses in 2018
Began rail fleet assessment in 2018, with recommendations for replacement to come in 2019
New Park-N-Ride vehicles (2019)
Ordering new HealthLine buses (2019)
Stations & Facilities

Completed work on the E. 34th Street Rail Station, which through a Sponsorship Agreement, will be called the Tri-C/Campus District Station
Broke ground on the East 116th/St. Luke's Rail Station's $7.2 million upgrade
New CNG fueling station at Triskett (installed and operational with new fleet in 2020)
Government Fleet of the Year by Fleet Owner Magazine
"Client Commitment to Cleveland" Award from the American Institute of Architects
Despite budget constraints, we've identified opportunities for capitalizing on and enhancing our current assets:
And we've been awarded
Federal + State grants
for future-forward vehicles and operations facilities
2019: additional new CNG buses
2019–2020: Triskett Garage switch from diesel to compressed natural gas fueling system
RTA is committed to maintaining the health of our infrastructure today, while preparing for a better tomorrow. And with limited resources and unlimited aspirations,
the voice of the people will be critical in informing our next steps.
From availability and ridership experience, to timeliness and ease-of-use, service is at the heart of RTA's mission.
At RTA, we want to provide quality transportation while reaching the most riders possible. This involves working around budget constraints, eliminating redundancies, and planning strategically. We want to ensure our services fit the needs of RTA's current and prospective customers. That's why RTA has begun…
Holding quarterly service planning meetings with the public to receive input that can be accounted for when mapping service modifications.
Working with world renowned public transit consultant Jarrett Walker to complete a System Redesign Study. Additionally, we are conducting a Fare Equity Study. Together, these learnings will help identify areas for improvement and enhance service.
In particular, the System Redesign aims to more clearly define how RTA's accessibility can best evolve to align with communities' needs. Extended hours? More stops and stations? An expanded footprint?
21%

of non-riders did not choose RTA because rides were not available where they needed it
25%

of riders say their experience could be improved with added routes
15%

of non-riders reported that RTA was not available when they needed it
#1

24/7 service on buses/trains was ranked as the most important benefit among both riders & non-riders
What would make you more likely to ride in the future?
"If the schedule was changed to accommodate people who get off work late at night and would like to ride RTA."

Non-Rider, North Olmsted, OH
"Better routes on a more frequent time table."

Non-Rider, Brook Park, OH
How can your experience be improved?
"Easier to use payment kiosks for trains."

Rider, Westlake, OH
"More buses from downtown to eastern suburbs without transferring."

Rider, East Cleveland, OH
Dependability is another crucial element of quality service.
Over three-fourths of Clevelanders cite "reliability" as being of high importance when riding or considering riding RTA. In 2018, we achieved our "80% on time" goal, and we'll work to continue raising that percentage in the coming year.
We also know that any way we can make riding easier will only make us stronger. That's why we're glad to see there was tremendous engagement with our mobile apps over the past year.
RTA CLE

Fare sales doubled year-over-year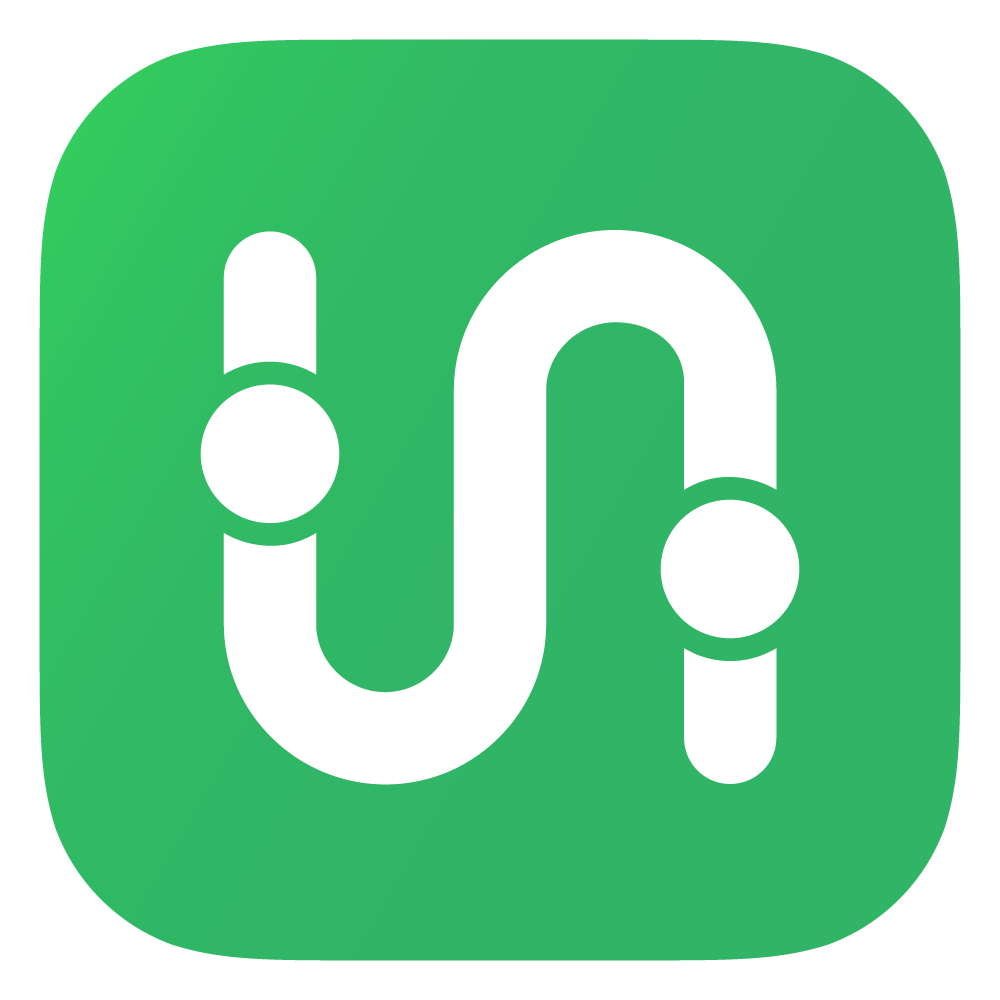 Transit

Over 1,800 average daily users
But we still see an opportunity to increase awareness of our mobile service offerings, as a significant share of riders and non-riders cite these benefits as being of high importance:
As we've seen, happy riders equate to more frequent riders—and stronger advocates for RTA. Since 2001, the organization has had a "Ride Happy, Ride Free" program in place that promises free rides for unsatisfied riders, and we will continue to stand behind it.
A new era of leadership is poised to drive RTA forward.
Over the past year, we adapted to changes to the Executive Management Team and the transitioning of our Board of Trustees. Included in these actions was the appointment of Floun'say R. Caver, Ph. D., as interim CEO and General Manager. And the Board welcomed three new members, with an additional member to be added soon.
This new leadership team is committed to acting with transparency and driving the organization forward with a strong strategic vision.
We recognize that the voice of our customers is integral for future success—which is why we actively work to capture feedback, through efforts including:
Quarterly service planning open houses
Ride Happy, Ride Free program
Customer satisfaction surveys
Historically, RTA has made a conscious effort to welcome feedback from the community:
"They do surveys to gauge public feelings."

Rider, North Olmsted, OH
"They have meetings and all are welcome to come and tell them what they like and do not like about RTA."

Rider, Shaker Heights, OH
"They make comment cards available on buses and trains."

Rider, North Olmsted, OH
And the voice of the community is something we intend to keep at the forefront of our decision-making processes. Looking ahead, we've initiated several studies to best position RTA for the changing landscape, which will inform our updates to the strategic plan. We'll be examining the following subjects:
Economic Impact On The Region

Fare Equity

System Redesign Opportunities

Operational Efficiency

Alternative Rail Car Replacement Strategies
In the meantime, we'll continue to employ the distinguished, diverse, and talented individuals who make RTA as great as it is:
Best in Class recognition for Workforce Diversity by the Greater Cleveland Partnership (received honor 3 times, placing RTA into their Hall of Fame)
We'll continue to collaborate with other leaders to deliver ongoing change and consistent excellence:
Received the "Building the Circle" Award from University Circle Inc. for regional collaboration
CSU management training program + economic impact study
Greater Cleveland Partnership – financial analysis and economic forecast
And we'll always make fiscal responsibility a top priority, despite any funding challenges we may face:
Total expenditures have been reduced by $12.7 million in response to the exclusion of Medicaid managed care organization (MCO) transactions from the sales tax base
Earned nearly $250,000 in revenue by selling advertising space on 500 bus shelters throughout the city. We plan to continue and expand to serve as a consistent source of annual income
Sold Harvard and Brooklyn garages, netting nearly $4.4 million and saving $850,000 annually in property maintenance costs
At year's end, we exceeded our ending balance projection, allowing us to transfer an additional $5 million to the rail car replacement reserve account
Received GFOA Distinguished Budget award for 30th consecutive year.
We are committed to earning the trust of our customers and the public. Through strong leadership, fiscal responsibility, and collaborative efforts,
we're positioning ourselves for a bright future and a stronger RTA.
---
Greater Cleveland Regional Transit Authority. (2019, January). Community Opinion Study.
Cleveland State University's Center for Economic Development. (2019, March). GCRTA Economic Impact and Contributions to Local Economy Report.
Greater Cleveland Regional Transit Authority. (2013). On-Board Transit Survey.